Your Musikfest Favorites Return to SteelStacks!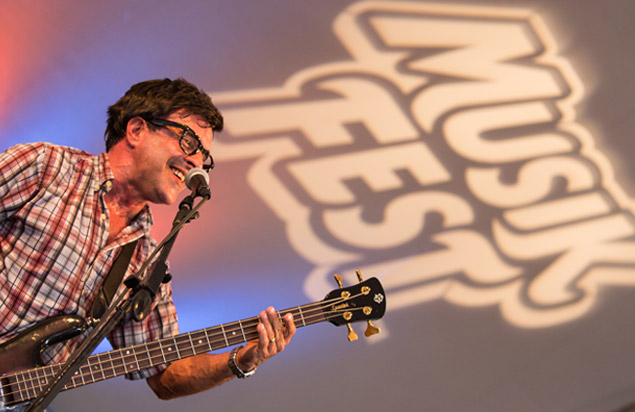 By Ben Youngerman, ArtsQuest Marketing Manager / Photo: Ben Hallman
Musikfest is undoubtedly the best ten days of the summer, bringing hundreds of incredible musicians to Bethlehem once a year. The problem is just that, though: it's only once a year. It's difficult to wait 365 days to see and hear your favorite bands you've grown to love! But we've got you covered, fellow 'festers…
The Musikfest spirit continues year-round in the Musikfest Cafe presented by Yuengling at SteelStacks! ArtsQuest brings in hundreds of world-class acts to the venue every year. The ones on this list are the performers you've made memories with while holding a mug of cold beer in one hand and some corn in the other! With Mummies, Sofa Kings, Outlaws, Nerds and many more on the schedule, the warm summer months won't feel so far away…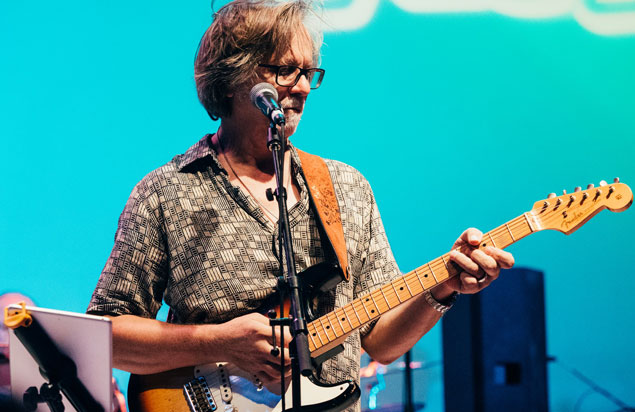 Craig Thatcher & Friends capture the spirit and soul of Clapton's music with a very broad retrospective, beginning with Eric's rise to fame as guitar-god in the Yardbirds, continuing on with John Mayall's Bluesbreakers, CREAM, Blind Faith, Derek & the Dominos and finally covering his various solo periods leading up to EC's latest release, "I Still Do," from April, 2016.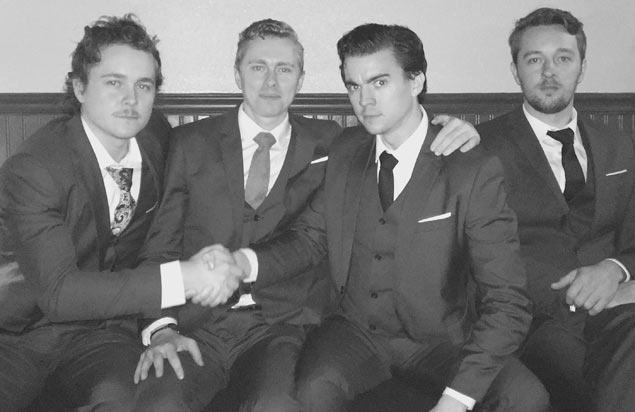 The recipe goes something like four fingers cask strength indie rock with a twist of surf grunge and a psychedelic chaser. Critics say they are "…reminiscent of lo-fi baroque pop Dr. Dog, neo-psychedelia Tame Impala and blues rock Jack White".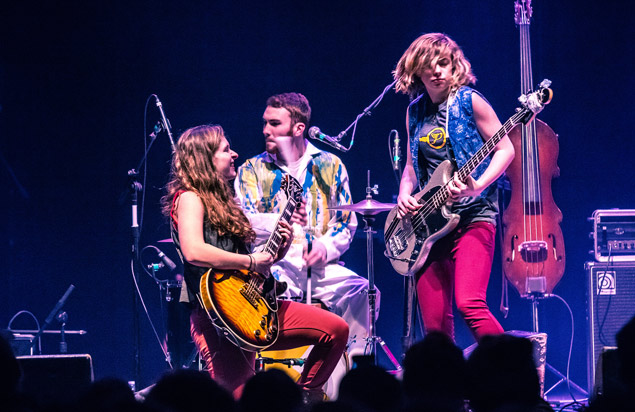 Described by John Sinkevics of Local Spins as "genre-melding indie-folk," The Accidentals (Sav Buist, Katie Larson, and Michael Dause) exhibit "a musical and lyrical sophistication that outstrips most mainstream bands."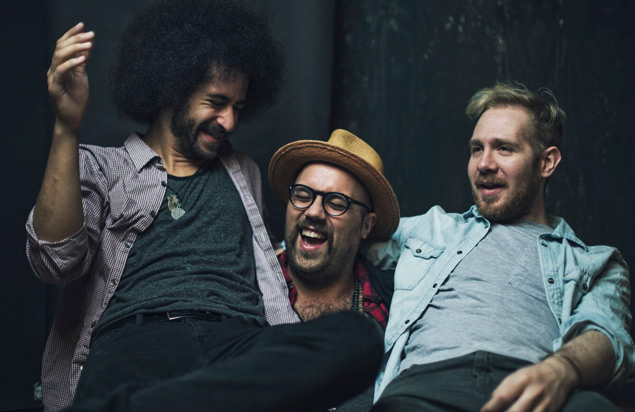 Rooted in the rowdy spirit of rock & roll, Wild Adriatic has built an international audience on a combination of groove, grit, and guitar-heavy swagger. They aren't revivalists; they're modern men, carrying the torch of melodic, riff-ready, high-energy rock into new territory.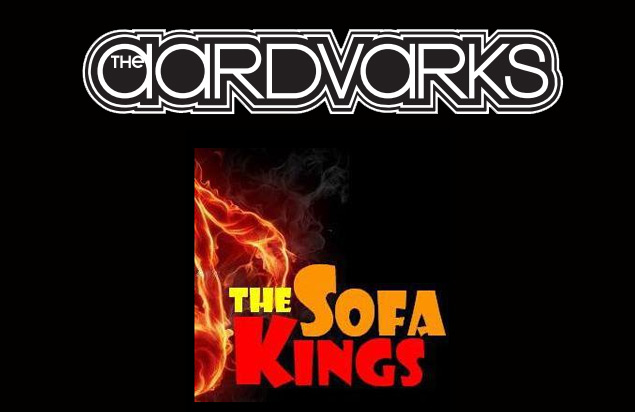 Two of our favorite bands, The Aardvarks & The Sofa Kings, team up for another unforgettable evening of the hits in the Musikfest Cafe.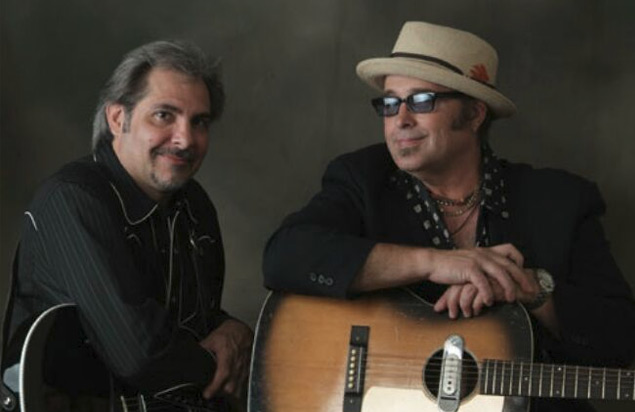 Steve grew up in the shadows of the industrial smoke stacks in the working class city of Allentown, PA and after his misspent youth he picked up his guitar and embarked on his rock n' roll dreams. This birthed Steve's musical style: first with the Steve Brosky Band, then Steve Brosky n' the Buix, and finally Steve Brosky and the BBC.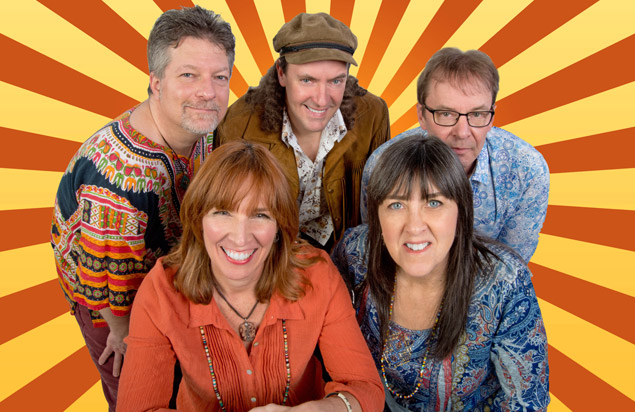 Take a Groovy Trip back to the '60s with The Large Flowerheads! Imagine being part of the scene when the songs spoke of love, sunshine, and happiness. The Large Flowerheads bring to life the musical sights & sounds of the '60s.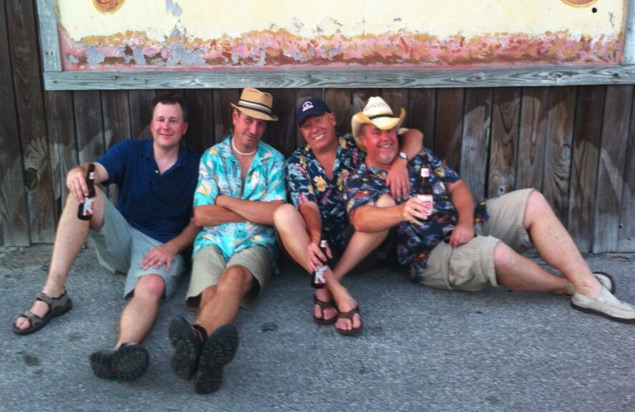 Grab your beach chair, your suntan oil, your favorite drink, and get ready for a trip to the islands! Much more than a Buffett cover band, Jimmy and the Parrots do play the "songs you know by heart," but mix in some newer tunes as well as original songs written by band leader Jimmy Maraventano.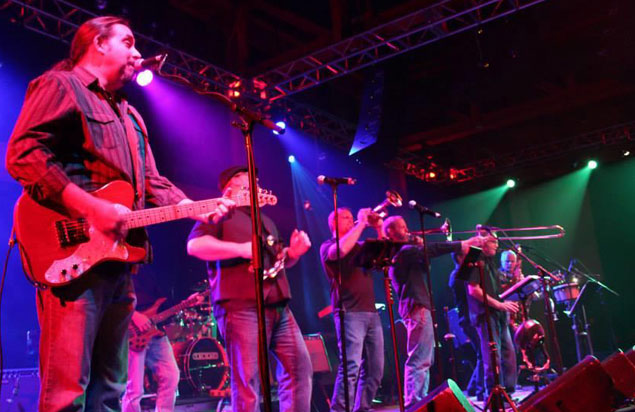 Ring in the New Year with one of SteelStacks' favorite party bands! The Kings cover all genres including all forms of Dance Music, Motown, RB, Classic Rock, and the current hot tunes on the Billboard charts.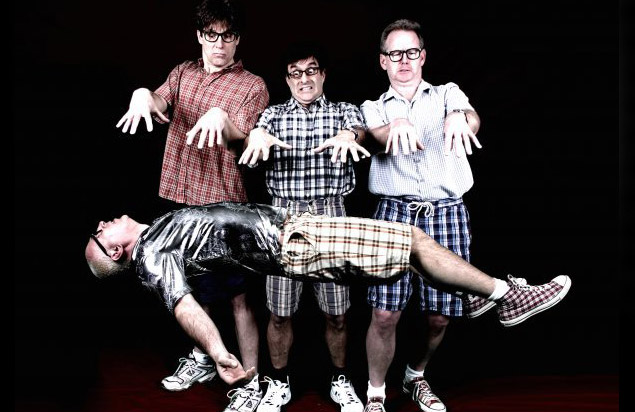 Originating in Hoboken, NJ, The Nerds are America's Party Band FUN-OMENON! The band is known for rocking any party wearing pocket protectors, taped glasses & plenty of plaid making for one high-energy and hilarious experience!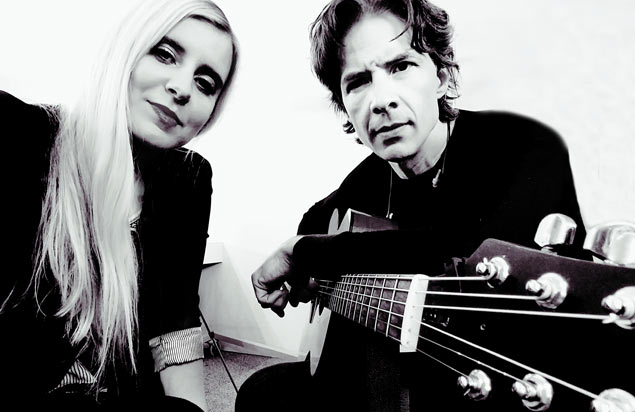 In 2015, Swearingen & Kelli had an opportunity to reform the show and turn it into the successful Greenwich Village coffee-house style show, "The Music of Simon & Garfunkel", which they perform around the country. It was an easy fit with Kelli's love for Art Garfunkel and her innate ability for intricate harmony.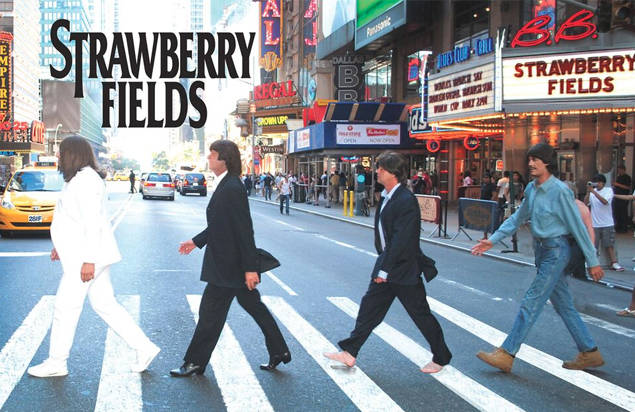 Strawberry Fields is the ultimate Beatles act performing the hits of the Beatles in Full costume! This act features former members of the Broadway hit musical Beatlemania and has performed at Shea Stadium, Citifield, Yankee Stadium and currently performing at BB Kings on Broadway in Times Square NY.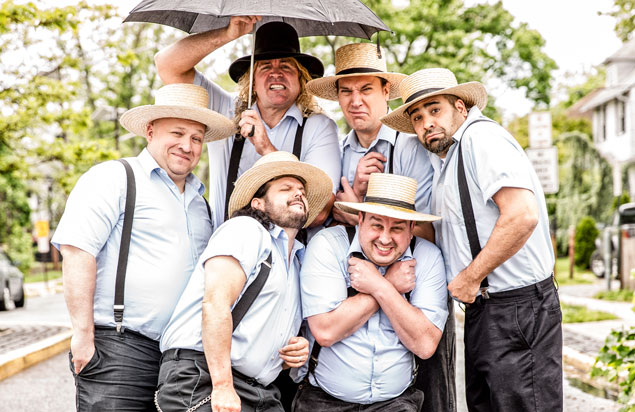 Straight Outta Lancaster! Playing hits from Johnny Cash to Jay-Z, The Amish Outlaws always keep their audience guessing during any performance. The band was even named "The #4 Amish cover band in town" by BigTune BiMonthly.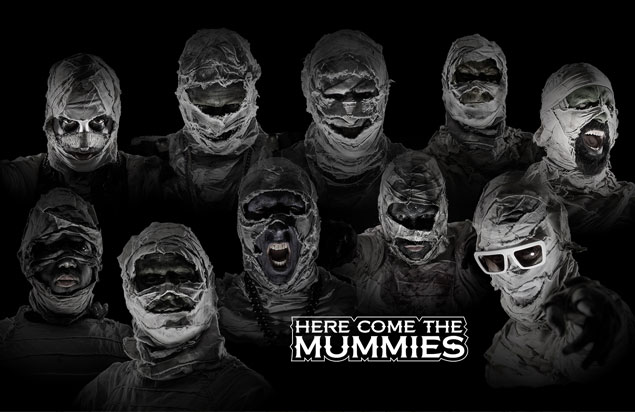 Here Come the Mummies is an eight-piece funk-rock band of 5000 year-old Egyptian Mummies with a one-track mind. HCTM's mysterious personas, cunning song-craft, and unrelenting live show will bend your brain, and melt your face.