Craig Gass Headlines 'Dry Humor' Comedy Show at SteelStacks Jan. 17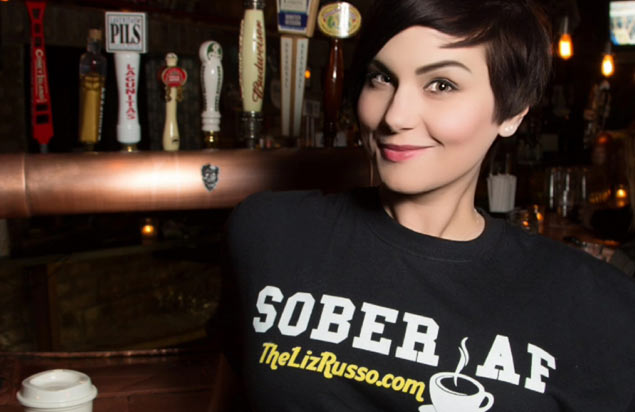 Fundraiser, presented by Easton comedian Liz Russo, benefits addiction recovery efforts in the Lehigh Valley
Noted actor, comic and impressionist Craig Gass headlines the annual 'Dry Humor: Stand-up for Recovery' show at SteelStacks Jan. 17, 7:30 p.m. The show is presented by Easton native and nationally touring comedian Liz Russo. A celebration of Russo's own 7-year sober anniversary, the event, which features all clean and sober performers, serves as a fundraiser to generate much needed funds for local addiction treatment efforts.
Born into a deaf family – his mother, father and sister are completely without hearing – Gass mimicked the voices on television to learn how to speak. He gained early fame as a guest on The Howard Stern Show, where he became known for his impressions of various celebrities including Sam Kinison, Christopher Walken, Gene Simmons and Al Pacino. Gass' appearances led to his landing an acting role on Sex and the City as Miranda's donut-eating boyfriend and a co-starring spot on the hit TV show King of Queens; he has been clean for the past 13 years.
Other Dry Humor performers are:
Comic Jim Felter, a comedy writer and a regular performer at clubs in upstate New York such as the Funny Bone and The Comedy Works.
Russo, who has been heard on SiriusXM and seen on FOX and CBS television networks. The Easton native regularly performs at comedy clubs, casinos and festivals internationally; and she has twice been voted by readers of Lehigh Valley Style as the Best Comic of the Lehigh Valley.
Patrons don't need to be in recovery to attend Dry Humor, just a willingness to laugh. A portion of proceeds from event ticket sales will be donated to Stepping Stones Recovery Foundation, a nonprofit that helps individuals struggling with addiction and their families. The organization raises funds to provide housing, education and community resources to individuals suffering from addiction to ensure a lifelong successful recovery.
"Treatment saved my life," Russo says. "I want to financially contribute to those who struggle, while also raising awareness to a growing epidemic and reducing the negative stigma associated with addiction. Humor is an honest and powerful form of communication. We all have struggles in life, and laughter helps heal."
Dry Humor takes place in the Fowler Blast Furnace Room of the ArtsQuest Center at SteelStacks, 101 Founders Way, Bethlehem. Tickets are $20 and can be purchased at www.steelstacks.org and 610-332-3378.