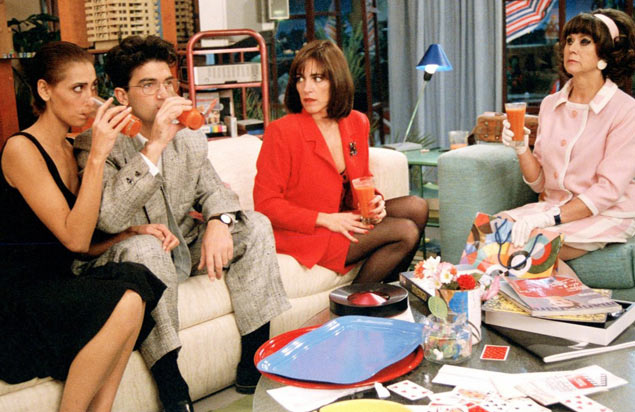 Women on the Verge of a Nervous Breakdown
Monday, November 6 · view days & times
Price: $10.00 regular | $8.00 student & senior | $7.50 ArtsQuest Member
Venue: Frank Banko Alehouse Cinemas

Buy Tickets
1988
Rated R
Run time: 1 hr 28 min
Language: Spanish (with English subtitles)
Directed by Pedro Almodóvar
Starring: Carmen Maura, Antonio Banderas, Julieta Serrano, Maria Barranco
Pepa's (Maura) lover leaves her and she tries to contact him to find out why he's left. In her search for him, she confronts his wife and son, who are as clueless as she is. Meanwhile; Candela (Barranco), her friend, is afraid the police might be looking for her because of her ex-boyfriend is suspected of criminal activity, and so happens to be a terrorist. As the plot develops, it is revealed that everyone's lives are more intertwined than they could have ever expected.
Women on the Verge of a Nervous Breakdown was nominated for an Academy Award for Best Foreign Language Film in 1989.
International Film Series:
At the Frank Banko Alehouse Cinemas, our screenings are curated by cinephiles for cinephiles. We carefully select the finest, most treasured and at times, obscure, films that you've always wanted to experience in a theater environment with others who respect and value art house cinema.
In our International Film Series, we will spend the first Monday of every month celebrating the works of legendary filmmakers such as Bergman, Kurosawa, Almodóvar, and many more.
Schedule
Venue Information
Frank Banko Alehouse Cinemas
ArtsQuest Center
101 Founders Way
Bethlehem, PA 18015
610-297-7100
map & directions