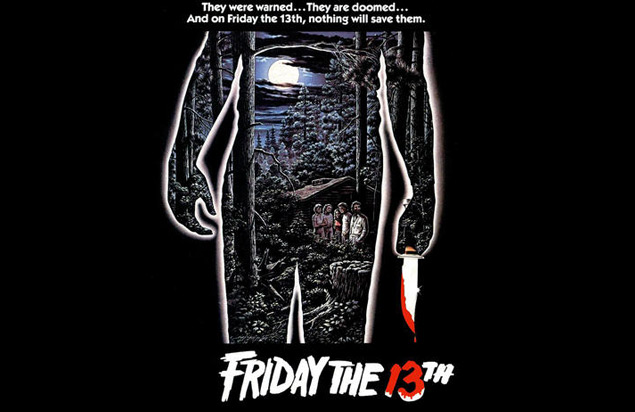 Friday the 13th
Friday, October 13 · view days & times
Price: $10.00 regular | $8.00 student & senior | $7.50 ArtsQuest Member
Venue: Frank Banko Alehouse Cinemas

Buy Tickets
The 13th of October falls on a Friday this year and that means one thing: We're screening the original Friday the 13th! Not only that, but before the 1980 slasher classic, we'll also be screening NothingFace, a short horror film, celebrating its 10th anniversary, produced by Dan Maher from Lehigh Valley improv group ManDudeBro!
At 9:45, we will play NothingFace followed by a talkback with Dan Maher. At 10:15, Friday the 13th will begin.
Friday the 13th
Rated R
Run time: 1 hr 35 min
Directed by: Sean S. Cunningham
Starring: Betsy Palmer, Adrienne King, Kevin Bacon
One summer at Camp Crystal Lake, a group of young counselors begin to get ready to lead campers. Unfortunately for the former, someone isn't happy about what's going on in the camp and enjoys playing kill the counselor. As bodies fall to the ground in the camp, no one is safe.
NothingFace
Not Rated
Run time: 17:46
Directed by: Mitch Csandi
Poor Jobe. Follow along as Jobe travels on an hallucinatory trip through the hellish nightmares of the world that surrounds him. Time has no meaning as Jobe rushes to escape from a maze of the obscure and a labyrinth of the tormented, only to come face to face with the head doctor himself.......as Jobe finally realizes why he is really there! Poor Jobe.
Schedule
Venue Information
Frank Banko Alehouse Cinemas
ArtsQuest Center
101 Founders Way
Bethlehem, PA 18015
610-297-7100
map & directions