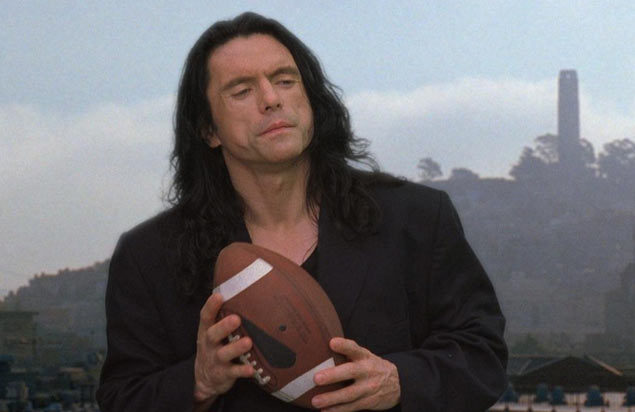 The Room
Saturday, November 18 · view days & times
Price: $10.00 regular | $8.00 student & senior | $7.50 ArtsQuest Member
Venue: Frank Banko Alehouse Cinemas

Buy Tickets
2003 | R | 1h 39min
Directed by Tommy Wiseau
Starring Tommy Wiseau, Greg Sestero, Juliette Danielle
Johnny (Wiseau) is a successful banker who lives happily in a San Francisco townhouse with his fiancée, Lisa (Danielle). One day, inexplicably, she gets bored with him and decides to seduce his best friend, Mark (Sestero). From there, nothing will be the same again.
On November 18th, we're excited (and not sorry) to bring this "classic" to our screens for one night only. Come experience such memorable lines such as:
"You're tearing me apart, Lisa!"
"I did not hit her, it's not true! It's bullsh*t! I did not hit her! I did not...Oh hi Mark."
"You're just a chicken. Chip-chip-chip-chip-cheep-cheep."
And many many more!
Did we mention this is a classic?
Schedule
Venue Information
Frank Banko Alehouse Cinemas
ArtsQuest Center
101 Founders Way
Bethlehem, PA 18015
610-297-7100
map & directions