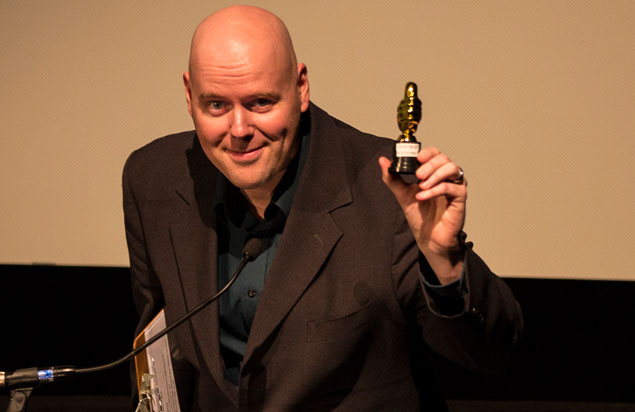 Improv 201 with Dan Maher
Sunday, March 4 · view days & times
Price: $119 | $105 ArtsQuest Member
Venue: Banko Gallery

Buy Tickets
Sundays, March 4 - April 15 (No Class April 1) | 2pm-4:30pm
Grad Show: April 19, 6:30pm in the Fowler Blast Furnace Room
*Grad shows are subject to change.
Improv 201 builds on the basic principles of improv and helps you make strong comedic choices with the "The Game of the Scene." This class gives you the tools to be funny. You'll work on fundamentals & beyond.
Pre-requisite for Improv 201: Students are expected to have completed ArtsQuest's Improv 101 before beginning this class. If you have not taken Improv 101 with ArtsQuest but have other experience (Upright Citizen's Brigade, Philly Improv Theater) and want to enroll in 201, please contact Ryan Hill at rhill@artsquest.org.
If you enroll in 201 without having completed 101 or received approval to enroll, you may be removed from the class at the discretion of the instructor.
Instructor may change based on availability.
Dan Maher is a writer, improviser, and director. He is a performer (ManDudeBro), director (the SteelStacks 'Best of' shows, Knife Training Sales Demo), and creator of the ArtsQuest improv class curriculum.
He studies improv & comedy wherever he can (Upright Citizens Brigade, BATS Improv, PHIT). Some of his teachers include Jordan Klepper, Amey Goerlich, Kristen Schier, Anthony Atamanuik, Will Hines, Zoe Galvez, and Betsy Stover.
Dan won various Addy, Telly, and film festival awards; edited a cable-broadcast mockumentary series about fishing; and one time voiced a barking dog in a Sesame Street cartoon.
Schedule
Venue Information
Banko Gallery
Banana Factory
25 W Third Street
Bethlehem, PA 18015
610-332-1300
map & directions