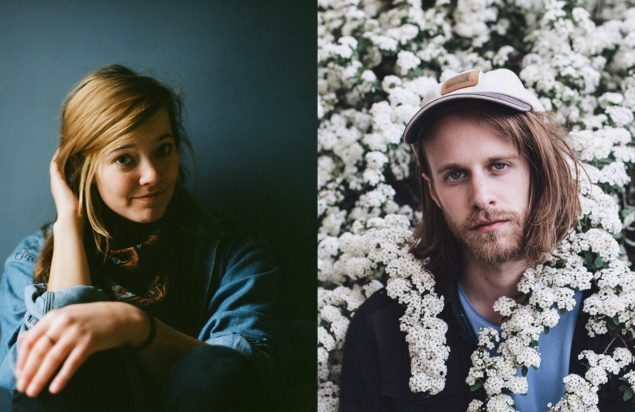 FORMER BELLE AND ABI REIMOLD
Saturday, January 20 · view days & times
Venue: Capital BlueCross Creativity Commons

FREE
ABI REIMOLD (left):

Abi Reimold of Philadelphia writes dynamic, cathartic songs that are darkly colorful. Rough around the edges in a way that is more honest than careless, Reimold's music has a distinctly human quality about it. Unpredictable yet natural, Reimold's songwriting style builds tension using dissonance both harmonically and lyrically. Her voice rides a range of octaves and emotions, exploring dark inner worlds, adeptly contouring melodies to starkly vivid lyrics. Reimold has honed her songwriting ability and chops into an amalgam of rock influences – huge riffs are countered by thoughtful phrases and lyrics that are firmly rooted an introspective tradition. Her debut full-length Wriggling was released January 26th on Sad Cactus Records.

FORMER BELLE (right):

Since its start in the winter of 2010, Former Belle has taken on many different outfits, all led by frontman, Bruno Catrambone. The project self-released a full band EP entitled Sounds From The Ground. Former Belle backed their first release with multiple regional tours as well as a five-week European tour. This helped to shape the project into its new-found home of both full band and solo performances. After a year-long break while Catrambone pursued his other project, CRUISR, Bruno's downtime between tours, as well as writing on the road, led him to collect new songs mixed with revisited old material to form a new EP out on April 8th on Randm Records.


Schedule
Venue Information
Capital BlueCross Creativity Commons
ArtsQuest Center
101 Founders Way
Bethlehem, PA 18015
610-297-7100
map & directions