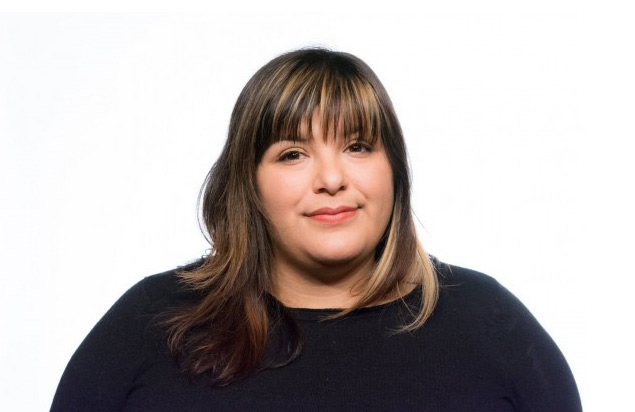 The Women's Workshop with Bianca Casusol
Sunday, February 25 · view days & times
Price: $25 | $22.50 ArtsQuest Member
Venue: Banko Gallery

Buy Tickets
Sunday, February 25 | 11am-1:30pm
Scenework stale? In a character rut? In this workshop we'll use our minds and bodies to play and find fun gifts to surprise ourselves and our scene partners with to rediscover how joyful improv can be when there's no "right answer". A mix of scenework and individual character exercises will leave you with the tools to create memorable and unique characters with distinct perspectives.
Students must have completed an introductory longform improv class in order to take this workshop. And, as the title implies, you must identify as a woman. If you have a question as to whether you have the experience required to enroll, please contact Ryan Hill at rhill@artsquest.org.
Bianca Casusol is a performer based out of New York City. You can find her acting like a maniac on stage with her house teams SheWolf and The Friday Night Show. She's been lucky enough to teach at The Magnet Theater, DSI Comedy Theater, and The North Carolina Theater Conservatory and to learn from every person she's ever played with.
When she's not doing make believe, she's turning children's short stories into sketches as a touring member of The Story Pirates or trying to pet every animal. Her work has been featured on The Truth Podcast, Hot Mic with Dan Savage, Risk!, Bust Magazine, and Reductress. Please let her pet your dog.
See Bianca perform with both teams of Improv Comedy Power Hour on Feb 24!
Students must be 18 or older at the time of the workshop. Workshop durations are approximate and may go longer or shorter based on the amount of students enrolled.
Schedule
Venue Information
Banko Gallery
Banana Factory
25 W Third Street
Bethlehem, PA 18015
610-332-1300
map & directions