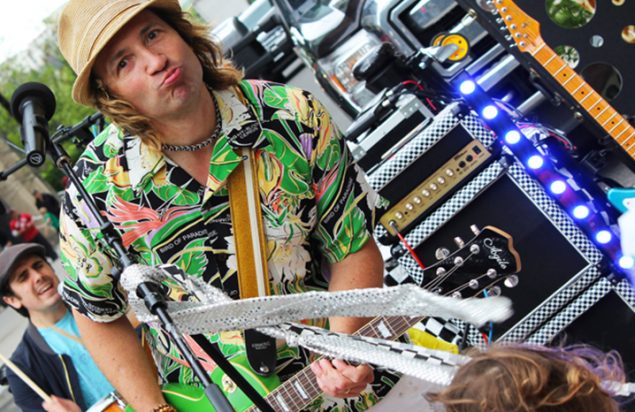 Polka Dot!
Saturday, January 27 · view days & times
Venue: Capital BlueCross Creativity Commons

FREE
Way back in 1999, Ron was the editor of an entertainment newspaper. Interviewing an aspiring singer, he found out a local entertainment company was hiring people to entertain at kids' parties. Although this was something he had never done, and never even thought about doing, it was intriguing (and paid well), so Ron decided to give it a shot. On his lunch break, he went to meet the business owner, who basically said two things to him: 1) "hello," and 2) "You're hired."

Since that fateful day, Ron has performed at thousands of events in backyards, schools, fairs, festivals, amusement parks, and many more places - entertaining children, and adults. What started for him as dancing around in a Teletubbies costume and giving out lollipops has evolved into a family entertainment career, where he has developed his own character, and music and comedy shows for all ages. Along the way, he has maintained his "day job" of elementary school teaching, and started a family with his wife Antoinette. His two children help out with the business on stage and behind the scenes.

Ron (POLKA DOT!) is continues to grow, developing new material, shows, markets, and more - he has expanded into booking additional entertainers, event planning, and being a voice artist.

It's been an impressive run for someone who never thought they would do anything like this!
Schedule
Venue Information
Capital BlueCross Creativity Commons
ArtsQuest Center
101 Founders Way
Bethlehem, PA 18015
610-297-7100
map & directions