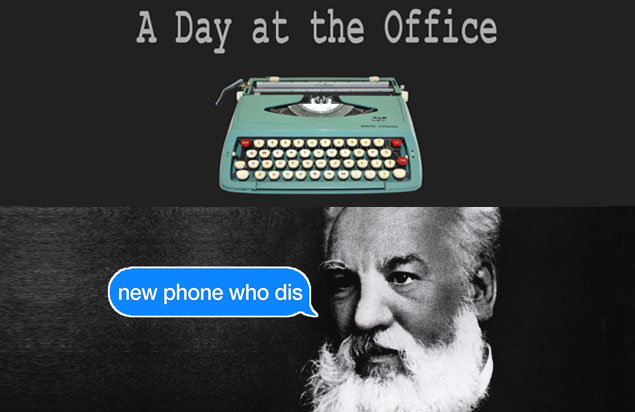 The Two Show Show: A Day in the Office & New Phone, Who Dis?
Saturday, February 3 · view days & times
Price: $7 | $6.50 student & senior | $6 ArtsQuest Member
Venue: Fowler Blast Furnace Room

Buy Tickets
New Phone Who Dis is a solo comedy show written and performed by Jon Lunger (Spoiler Alert, The Flumplenarfs, ManDudeBro). It's the journey of a self-loathing psuedo-millennial coping with the realization that his phone really is the boss of his life. In this lose-your-phone-lose-your-life world how does one strike a phone/life balance? For Jon it's through a series have half-baked schemes, definite mistakes and questionable decisions that may or may not actually work.
The Two Show Show is an hour-long program featuring two different shows, each directed by a different Lehigh Valley-based performer. They happen whenever we feel like it.
Schedule
Venue Information
Fowler Blast Furnace Room
ArtsQuest Center
101 Founders Way
Bethlehem, PA 18015
610-297-7100
map & directions