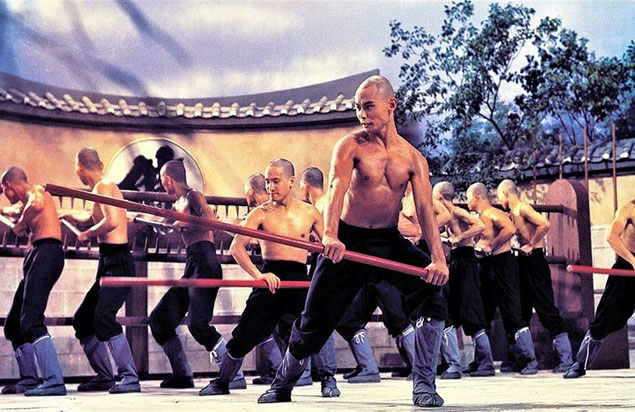 The 36th Chamber of Shaolin
Saturday, August 25 · view days & times
Price: $10.00 regular | $8.00 student & senior | $7.50 ArtsQuest Member
Venue: Frank Banko Alehouse Cinemas

Buy Tickets
1978
Run time: 115 min
Directed by Liu Chia-Liang
Starring Gordon Liu
One of the greatest kung-fu films of all time is making its way back to the big screen with the fury of 1,000 fists!
After a deadly attack from anti-Ching patriots, San Te (the legendary Gordon Liu of KILL BILL) devotes himself to learning the martial arts under the guidance of Ho Kuang-han, in order to seek revenge upon the people who attacked his school. Also known as THE MASTER KILLER and SHAOLIN MASTER KILLER, the film contains one of the longest and most impressive training montages ever put to film as San Te trains his way through the 35 chambers.
36TH CHAMBER was a major influence on the Wu-Tang Clan and set the high bar for the many kung fu movies to come out of Hong Kong in the 1970s.
This screening will feature an introduction from Liam O'Donnell from Cinepunx. Cinepunx is a community of writers, thinkers, artists, and self-acclaimed weirdos all lending their talents to create a unique voice in the cultural conversation. Please check out their website here: http://www.cinepunx.com/
Schedule
Venue Information
Frank Banko Alehouse Cinemas
ArtsQuest Center
101 Founders Way
Bethlehem, PA 18015
610-297-7100
map & directions