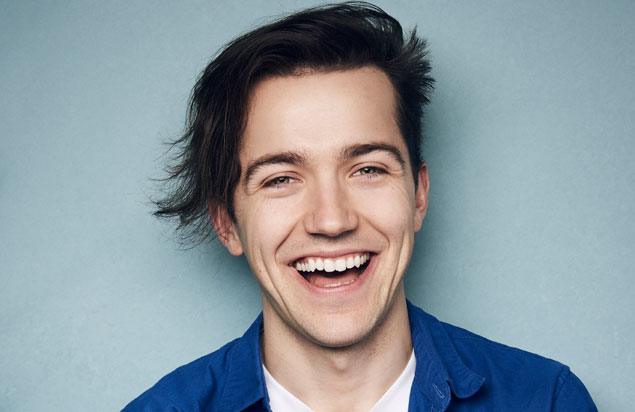 Creating a Good Show with Mark Vigeant
Sunday, March 18 · view days & times
Price: $29 | $26 ArtsQuest Member
Venue: Fowler Blast Furnace Room

Buy Tickets
Sunday, March 18 | 11 am-2 pm
A comedy performance is still a theatrical performance. Just because other comedians will let you get away with tropes they understand doesn't mean you're creating something that works for the general public. In this workshop we'll cover the mechanics of a good show and how to bring funny concepts to life while not alienating the audience.
Mark Vigeant is a comedian, writer, director, and performer in New York City. His work has been featured on The A.V. Club, Fusion, Nerdist, The Huffington Post, and Funny Or Die and he is a former staff writer and performer at Seriously.TV. You can watch him live at SteelStacks on Mar 17 in his solo show, Let's Make a Website, where he develops and launches a brand new website based on your suggestions.
Mark is the co-author of the comedy book of dad poems, Leaves of Grass I Trimmed With My Mower, and he is an active member of the Story Pirates, a non-profit theatre group that turns kids' original stories into wild sketch comedy musicals. He has also performed across North America at festivals including the San Francisco Sketch Fest, the Toronto Sketch Fest, Austin Sketch Fest, and Boston Sketch Fest.
Schedule
Venue Information
Fowler Blast Furnace Room
ArtsQuest Center
101 Founders Way
Bethlehem, PA 18015
610-297-7100
map & directions