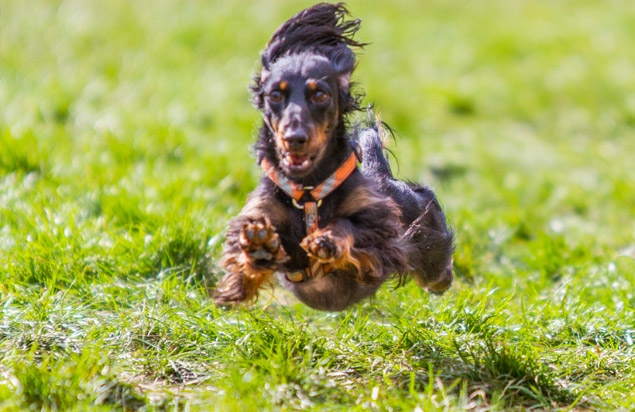 Dachshund Races
October 6 – October 14, 2018 · view days & times
Location: Oktoberfest Arena
October 6-7 & 13-14 | 3 pm
The annual running of the wiener dogs is back in this fun, spectacle-to-end-all-spectacles. Watch in awe as we release the dachshunds!
Join in the festivities by entering your fast, four-legged friend in the popular and absolutely unforgettable Dachshund Races Oct. 6, 7, 13 & 14 @ 3 p.m.
The registration fee is $15 per dachshund and pre-registered dogs receive a doggie bag featuring pet-themed gifts. The event is limited to 50 dogs per race.
On race day, check-in begins one hour before the event. To compete in the races, dogs must be dachshunds or closely resemble dachshunds. If the excitement of a bunch of racing puppies isn't enough, the first, second and third place winners of each 50-foot race will win puppy pride, bragging rights and an Oktoberfest Dachshund prize package!
Schedule