Artists Among Us
Paralleling the ArtsQuest story that links the rich history of Bethlehem Steel to the present day with it's dynamic arts campus, the new 'Artists Among Us' program aspires to reveal the full scope of artistry in Bucks, Lehigh, & Northampton Counties – threading the past with the present, to inspire the future. The new program will honor the rich past of artistry in Bucks County/Lehigh Valley, bringing together a host of present-day visual artists, photographers, craftsmen, sculptors, actors, comedians, authors, illustrators, fashion designers, theater producers and more, to encourage, excite and support the aspirations of art-makers, young and old.
Spring 2018 Artist Among Us
Maciek Albrecht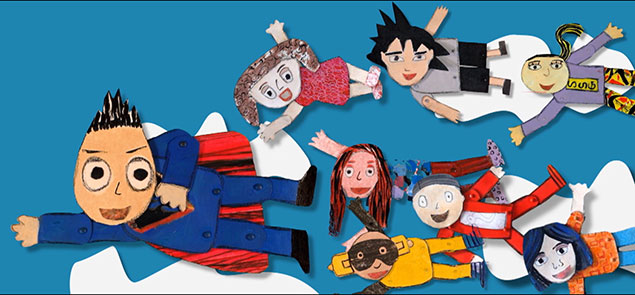 ArtsQuest is proud to work with award winning animation artist Maciek Albrecht, founder of MaGiK World Animation for the Spring 2018 Artist Among Us program. During the SouthSide Arts & Music Festival April 20 & 21, MaGiK will hold FREE community workshops to create a collaborative community animation that will be featured during the Animation Day on April 29 at SteelStacks.
Maciek Albrecht
Maciek Albrecht is the founder of MaGiK Animation Studios. He is the creator and character designer for the Classical Baby series for HBO Family on Art, Music, Dance and Poetry. Magik is known for producing animated films for children for Sesame Street, Scholastic and HBO. His animated films have won numerous awards worldwide such as the Annecy Award for the best feature "Close To You", the Peabody Award and 4 Emmy Awards in an Animated Short Category.
MaGiKworld is an award winning animation production and art design studio located in Easton, PA. MaGiK World specializes in character animation using traditional 2D, Flash cut-out, stop motion, time lapse and other animation techniques. Our services include concept development, storyboard, layouts, character design, animation production and post production. MaGiK world produces short films, music videos, promotions, commercials, content for web, logos and motion graphics presentations. Our films are inspired by art, music, dance and poetry. We're creators of the Classical Baby series for HBO and we have adopted many children books to film, including animation to "Where The Wild Things Are", among others. MaGiK world animation has won many awards, including the Peabody, the Annecy and four Emmy Awards.
There are currently no events scheduled. Please view the full calendar for all upcoming events!