Competitive Fun at Oktoberfest!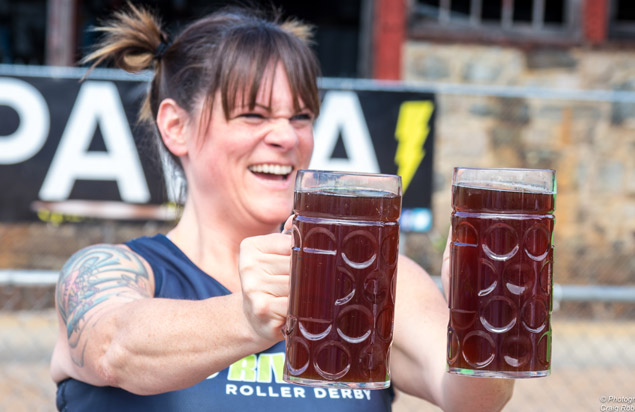 By Ben Youngerman, ArtsQuest Marketing Manager / Photo by Craig Roberts
October is when athletes come to play: the World Series, NFL in mid-season, the NBA & NHL kicking off. But, if you're reading this, you aren't a professional athlete, sorry.
But at Oktoberfest presented by Lehigh Valley International Airport (ABE), we want the common woman, man and dachshund to find competitive glory! So hoist up your lederhosen and find your true calling! Register to take part in these massively-fun events October 5-7 & 12-14!
The popular Hasselhoff-off returns for its 3rd year! Adored and embraced as one of their own, Germans can't get enough of David Hasselhoff! What better way to celebrate an Oktoberfest event than by finding the best Hoff in the land?
Are you and your friends the malters of party games? Take home the gold at the 2nd Annual Beer-Lympics event at Oktoberfest, presented by Lehigh Valley Sports Leagues!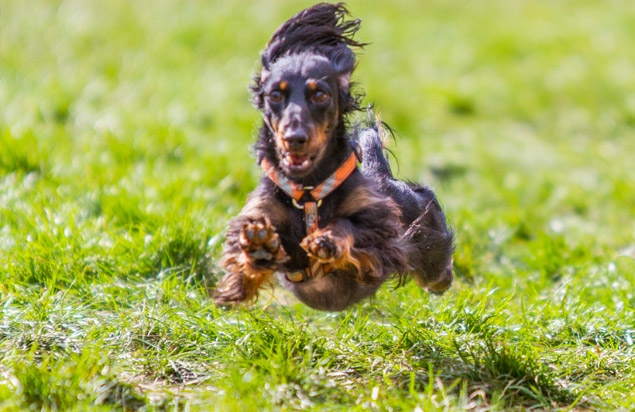 The annual running of the wiener dogs is back in this fun, spectacle-to-end-all-spectacles. Watch in awe as we release the dachshunds!
Your pup can don their favorite costume or simply come as they are. And, just like Munich's Oktoberfest, a queen and king will be crowned! Enter your dachshund in the Wiener Dog Parade by contacting Addyson Young at ayoung@artsquest.org with your name and your dog's name.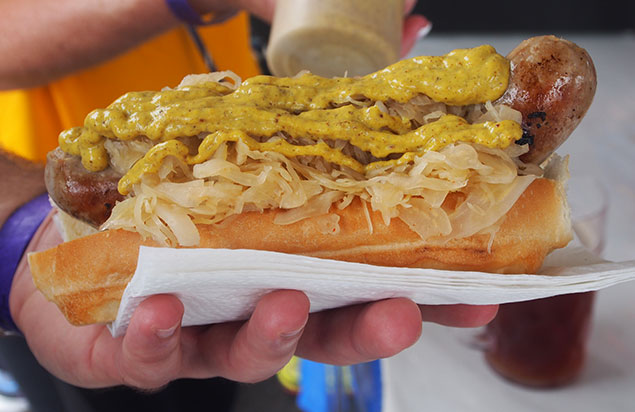 The strong-willed and strong-stomached will battle it out to see who will become our very first Oktoberfest Bethlehem Bratwurst Eating Champion! The day's winner will receive a $250 cash prize!
It's the 5th-annual Yuengling Oktoberfest 5k Run/Walk! Participants can look forward to German-themed elements throughout the course as well as other surprises! Plus, you'll have a cold glass of Yuengling Oktoberfest waiting for you at the finish line!
How long can you hold a full stein of beer in front of you? We'll be awarding $500 cash and a $100 gift card to Molly's Irish Sports Pub & Grille in Bethlehem to whoever can hold their beer high the longest and crown them our Oktoberfest Stein Hoisting Champion!
(*Excludes opening & closing hours of the festival.)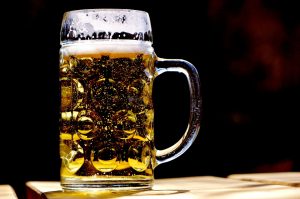 Teams of three battle it out in our brand new game of "skill." In one hand, a stein full of beer. In the other hand, nothing because they need it to try and capture the other team's flags. They better not spill that beer, or our very official referee will ding them for it! More info coming soon…
Kids and adults alike get to 'race' on hobby horses on our specially-made course complete with hay bales, jumps and more! Hobby horses will be provided to participants.
OCTOBER 5-7 & 12-14