Pat Metheny, Scythian & The Celtic Tenors Coming to Musikfest Café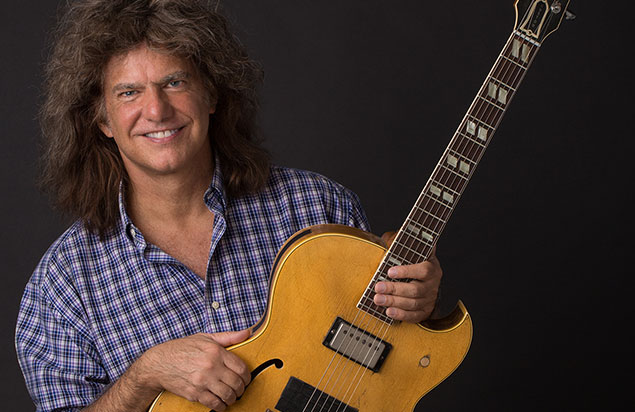 BETHLEHEM, PA—GRAMMY winner Pat Metheny, popular Celtic rock group Scythian and The Celtic Tenors are the latest acts announced for the ArtsQuest Center's Musikfest Café presented by Yuengling. Tickets for the shows go on sale Nov. 13 to ArtsQuest Members and Nov. 16, 10 a.m., to the public at www.steelstacks.org and 610-332-3378.
On March 28, 7:30 p.m., the Musikfest Café welcomes 20-time GRAMMY winning jazz guitarist Pat Metheny. Metheny burst onto the international jazz scene in 1974. Over the course of his three-year stint with vibraphone great Gary Burton, the Missouri native already displayed his soon-to-become trademarked playing style, which blended the loose and flexible articulation customarily reserved for horn players with an advanced rhythmic and harmonic sensibility – a way of playing and improvising that was modern in conception but grounded deeply in the jazz tradition of melody, swing and the blues.
With the release of his first album, "Bright Size Life (1975)," Metheny reinvented the traditional jazz guitar sound for a new generation of players. Throughout his career, he has continued to redefine the genre by utilizing new technology and constantly working to evolve the improvisational and sonic potential of his instrument.  Metheny's latest project is Side Eye, featuring a rotating cast of new and upcoming musicians. The first edition of the ensemble includes James Francies (keyboard, piano) and drummer Nate Smith.
The complete list of newly announced Musikfest Café shows is:
Scythian
March 15, 7:30 p.m.
Tickets: $20-$28
The Celtic Tenors
March 16, 7:30 p.m.
Tickets: $30-$40
Pat Metheny Side Eye
March 28, 7:30 p.m.
Tickets: $45-$75
The ArtsQuest Center at SteelStacks is located at 101 Founders Way, Bethlehem. For more information on these and all ArtsQuest Center shows, visit www.steelstacks.org or follow SteelStacks on Facebook at www.facebook.com/SteelStacks.