UNIVEST OFFERING FREE KIDS' ADMISSION AT CHRISTKINDLMARKT THIS WEEKEND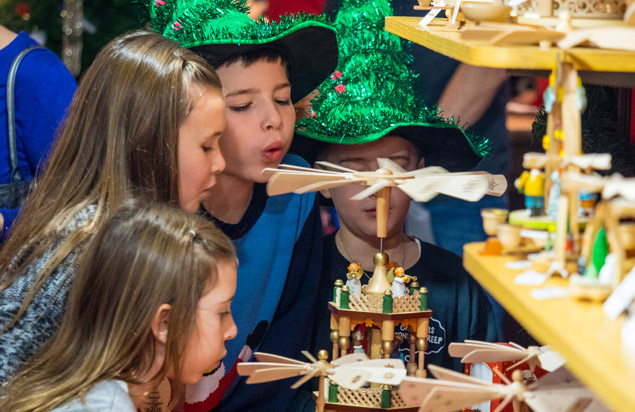 Univest Bank and Trust Co. is helping to put everyone in the holiday spirit by offering free admission for children on opening weekend of Christkindlmarkt Nov. 16-18. Annette Szygiel, Executive Vice President and Chief Experience Officer for Univest Corporation of Pennsylvania, says it's part of the financial services corporation's commitment to giving back to the communities in which it's based. Here's what else she had to say about Christkindlmarkt and the Christmas City.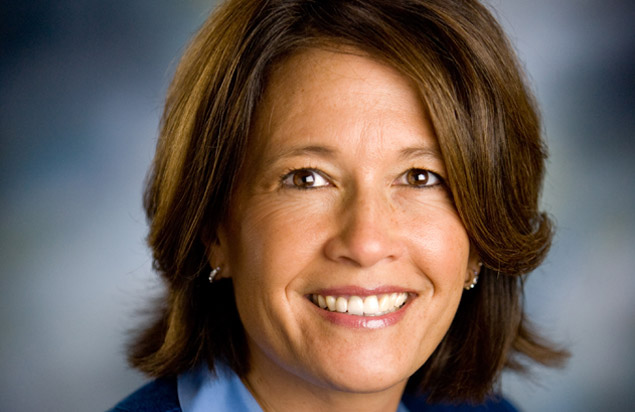 ArtsQuest presents a wide variety of programming each year. What drew Univest to Christkindlmarkt Bethlehem?
It's the largest family event you host each year and Univest seeks partnerships that bring families together to enjoy the arts and culture of our local region. With Univest opening its first financial center in downtown Bethlehem last December, this partnership is also a great way for us to reinforce our presence in this region while demonstrating our commitment to local communities in which we operate.
Your employees also volunteer several shifts at the event each year. Why is volunteerism so important?
Univest strives to be a part of the communities in which we serve. It isn't just about writing a check and offering financial support. Our Committed to Local philanthropic program is about giving financially, serving in leadership roles to help local nonprofits and volunteering time to assist in sharing our time and talents. Volunteering gives our employees a chance to make a difference and build relationships with other employees and Univest's community partners. This year, we anticipate recording approximately 20,000 hours of volunteer service.
Along these lines, how has your Connecting with the Community program grown?
Univest's Connecting with Community program is the volunteer arm of our philanthropic program. We created this initiative to allow employees at every level an opportunity to live out our community core value by volunteering alongside of our senior leadership team as we complete a service project and advance the mission of a local nonprofit. In 2019, we anticipate completing approximately 20 volunteer projects.
Now the fun stuff…what's your favorite part of the holiday season?
Although I truly enjoy the various experiences of the season, the shopping, the baking and gift giving – being with family and friends, celebrating the spirit of the season, together is by far my most favorite part of it all.
Does Univest offer or do any special programs at this time of the year?
In the spirit of giving during this season, we do several things.
1. We host our Caring for Community Contest on our social media channels to give the community a chance to tell us of a deserving nonprofit to win $5,000. Each post or comment to our pages is an entry and the winner is drawn randomly. Details can be found at www.univest.net.
2. We host holiday drives at each of our financial centers to help collect food, toys and a variety of other things to ensure individuals and families in our local area can have a memorable holiday.
3. We celebrate our achievements throughout the year with our employees by hosting regional socials. This is a time to fellowship and make new connections.
What's your favorite way to celebrate Christmas in Bethlehem, The Christmas City?
My husband is a painter and we both love art so we enjoy exploring the many artisan works that can be found at Christkindlmarkt. We also have a great time in downtown Bethlehem visiting several unique shops with handmade items. And, we can't leave town before enjoying a special holiday lunch at Hotel Bethlehem.
Last question…what's the one dish or dessert you look forward to during the holiday season?
Being of Dutch Indonesian descent, one dessert that is traditionally brought to our Christmas table is Spekkoek – a layered butter cake that blends cinnamon, ginger, nutmeg and cardamom into the batter and is then built by baking each layer separately on top of one another until the cake is totally formed. It's delicious as dessert with coffee and again in the morning with tea.
For more information on Christkindlmarkt and other Christmas City events, visit www.christmascity.org.