ArtsQuest Presents Annual Red Carpet Party at SteelStacks Feb. 24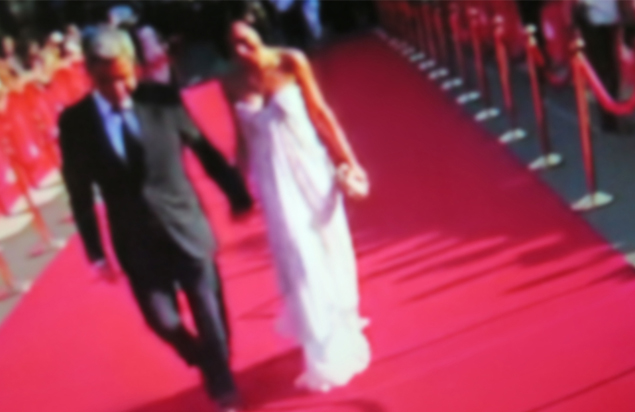 Event is largest fundraiser benefitting programs at ArtsQuest's Frank Banko Alehouse Cinemas
BETHLEHEM, PA—Film lovers are invited to show off their finest suit or coziest pajamas as ArtsQuest presents an entertaining and interactive experience on Oscars® night during the annual Red Carpet Party at the ArtsQuest Center at SteelStacks Feb. 24, 6:30 p.m.
The evening will include delicious food and drinks, the opportunity for guests to stroll the red carpet at the ArtsQuest Center and a telecast of the 2019 Academy Awards® in the Frank Banko Alehouse Cinemas. Guests can dress up or down for this exciting annual party! New this year, prizes will be awarded for Best Dressed and Most Comfy.
Tickets for Red Carpet Party are $17 for ArtsQuest Members, $18 for students and seniors, and $19 for the public. They can be purchased at www.steelstacks.org and 610-332-3378. Proceeds from the event support the cinemas' Sensory-Friendly Kids Film Series, the annual filmmaker festival and educational experiences including the filmmaking summer camp programs at the Banana Factory Arts Center.
At this year's Red Carpet Party, a complimentary drink voucher will be included for one beer, wine or soda with each ticket purchased. Guests will also get a complimentary bag of popcorn to take with them into the cinemas! Additional food and beverages will be available for purchase at the ArtsQuest Center's Mike & Ike Bistro.
Adding to the fun, there will be raffles for framed posters of Oscar-nominated films and during the commercial breaks guests can take part in trivia from SmartsQuest Quizmaster Steve Bost. There will also be an Oscar® Pool where participants try to predict the winners in several award categories, with the person who comes closest in his or her predictions earning two Season Passes to see films at the cinemas throughout 2019.
Ahead of the awards, join ArtsQuest in celebrating the Academy Awards® contenders by enjoying screenings of "At Eternity's Gate," "Cold War," "Green Book," "Bohemian Rhapsody," "The Favourite," "Roma" and "A Star is Born" in the days leading up to the Red Carpet Party, as well as the annual showcase of Oscar® nominated short films in the animated, live action and documentary categories. Tickets for these screenings are available at www.steelstacks.org; please check the website for official screening times.
The Frank Banko Alehouse Cinemas are located in the ArtsQuest Center at SteelStacks, 101 Founders Way, Bethlehem. For more information, visit www.steelstacks.org.