ARTSQUEST SEEKING ACTORS FOR OKTOBERFEST CELEBRATION THIS FALL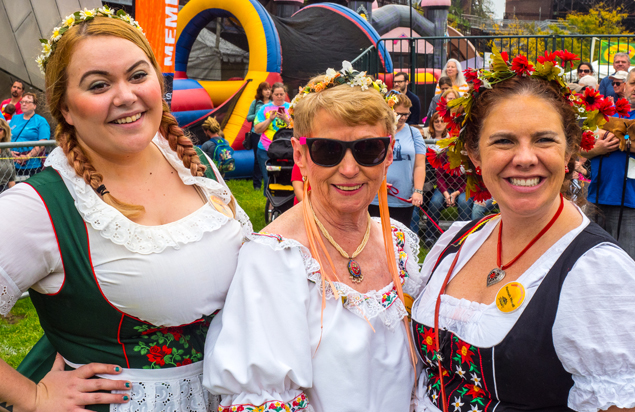 Photo by Craig Roberts
Bethlehem, PA – ArtsQuest is looking for actors to be a part of the fun and excitement of its ninth-annual Oktoberfest celebration Oct. 4-6 and 11-13 at SteelStacks in Bethlehem. Actors will portray characters typically seen at a German Oktoberfest, complete with authentic German attire, and interact with festival guests while in character.
Oktoberfest auditions will take place Sun., July 14 from 2-4 p.m., in the Crayola Gallery of the Banana Factory, 25 W. Third St., Bethlehem. Interested individuals do not need to prepare, as auditions will be primarily improv-based. Ability to perform with a realistic German accent is encouraged but not required, and all actors will be paid for their appearances at Oktoberfest.
To request an audition time, please email ArtsQuest Cinema/Comedy Coordinator Addyson Young at ayoung@artsquest.org. The email should include an attached resume and headshot, as well as the preferred audition time (2, 2:30, 3 or 3:30 p.m.). Auditions will last approximately 15-30 minutes; no phone calls will be accepted.
For more information on Oktoberfest, please visit www.steelstacks.org.