Hippo Campus, Brian Posehn, Steven Page (formerly of Barenaked Ladies) & More Coming to Musikfest Café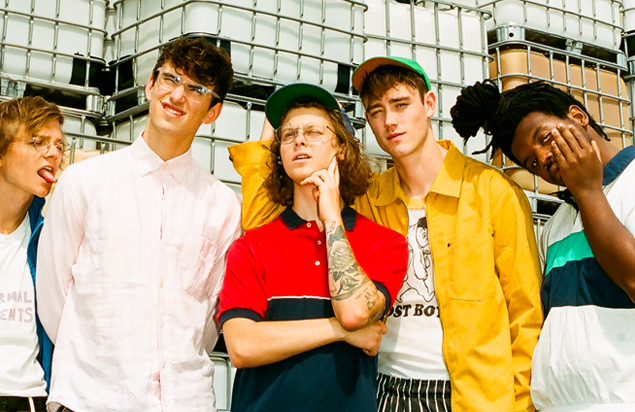 BETHLEHEM, PA—Indie rock band Hippo Campus and well-known comedian Brian Posehn are the latest acts announced for the ArtsQuest Center's Musikfest Café presented by Yuengling. Tickets available at www.steelstacks.org and 610-332-3378.
On Nov. 5, 7:30 p.m., the Musikfest Café welcomes indie rock band Hippo Campus. The group formed back in 2013 when the members were still in high school, and over the past five years they have transformed into something they never expected. Releasing several EPs and singles before their first album, Landmark, in 2017, Hippo Campus is finishing up their fifth tour, Bambi. The first 100 students to show their student ID at the Box Office will receive a $15 ticket to the show.
Brian Posehn will bring laughter to the Musikfest Café stage Nov. 7, 8 p.m. as a part of his stand-up comedy tour. Posehn has starred in movies like The Five-Year Engagement, Fantastic Four: Rise of the Silver Surfer and Sex Drive. He's also appeared as a guest artist on several sitcoms such as The Big Bang Theory, Friends, New Girl and Seinfeld, as well as starring in three seasons of The Comedy Central show, The Sarah Silverman Program.
The complete list of newly announced Musikfest Café shows is:
Songs for Emily – Cancer Strikes But We Rock Back
Aug. 25, 6 p.m.
Tickets: $25-$35
Hippo Campus
Nov. 5, 7:30 p.m.
Tickets: $15-$25
Steven Page (formerly of Barenaked Ladies)
Nov. 6, 7:30 p.m.
Tickets: $25-$30
Brian Posehn
Nov. 7, 8:00 p.m.
Tickets: $23-$27
Boat House Row – A Yacht Rock Experience
Dec. 26, 7:30 p.m.
Tickets: $10-$15
The Nerds
February 21, 7:30 p.m.
Tickets: $10-$15
The Amish Outlaws
March 20, 7:30 p.m.
Tickets: $10-$15
The ArtsQuest Center at SteelStacks is located at 101 Founders Way, Bethlehem. For more information on these and all ArtsQuest Center shows, visit www.steelstacks.org or follow SteelStacks on Facebook at www.facebook.com/SteelStacks.