Ozomatli, 'Into The Mystic' Van Morrison Tribute & More Coming to Musikfest Café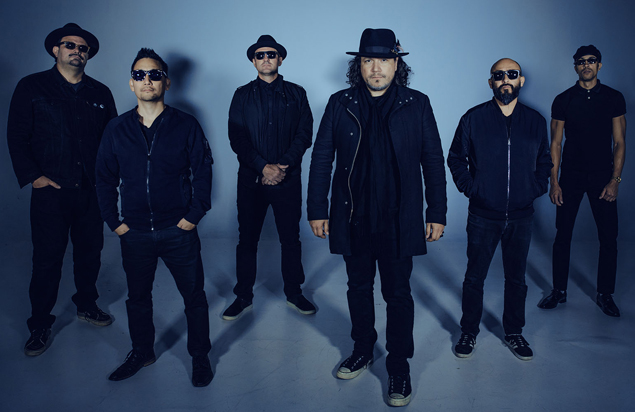 BETHLEHEM, PA–GRAMMY Award-winning band Ozomatli and Van Morrison tribute band Into The Mystic are among the new acts announced for the ArtsQuest Center's Musikfest Café presented by Yuengling. Tickets go on sale July 9, 10 a.m., to ArtsQuest members and July 12, 10 a.m., to the public. They are available at www.steelstacks.org and 610-332-3378.
On Sept. 6, 8 p.m., the Musikfest Café welcomes Ozomatli. The 23-plus year history of Ozomatli has allowed the band to break boundaries in music and culture. Mixing sounds of Latin, rock, hip-hop, jazz, cumbia, funk and salsa gave the group the opportunity to be a unique and uplifting style from Los Angeles, ultimately resulting in three GRAMMY Award wins.
Into The Mystic will recreate Van Morrison's finest work on the Musikfest Café stage Jan. 17, 7:30 p.m. Drawing from Morrison's complete collection of works, the eight-piece group, led by vocalist Justin Panigutti (formerly of Bearquarium), seeks to radiate the spirit of classics and pay respect to the Rock and Roll Hall of Famer.
The Sofa Kings' New Year's Eve Party at the Musikfest Café will bring high energy to the holiday with covers of your favorite songs across many genres including dance-party, classic rock, Motown, alternative, swing and R&B. It's all wrapped up in a totally raucous stage show that's guaranteed to draw you right into the party zone!
The complete list of newly announced Musikfest Café shows is:
Ozomatli
Sept. 6, 8 p.m.
Tickets: $20-$30
The Sofa Kings New Year's Eve Party
Dec. 31, 9:30 p.m.
Tickets: $15-$40 in advance; $20-$50 day of show
Into The Mystic: A Tribute to Van Morrison
Jan. 17, 7:30 p.m.
Tickets: $15-$20
The ArtsQuest Center at SteelStacks is located at 101 Founders Way, Bethlehem. For more information on these and all ArtsQuest Center shows, visit www.stelstacks.org or follow SteelStacks on Facebook at www.facebook.com/SteelStacks.