Dawes, Squirrel Nut Zippers, Tinsley Ellis & Tommy Castro and The Painkillers Coming to Musikfest Café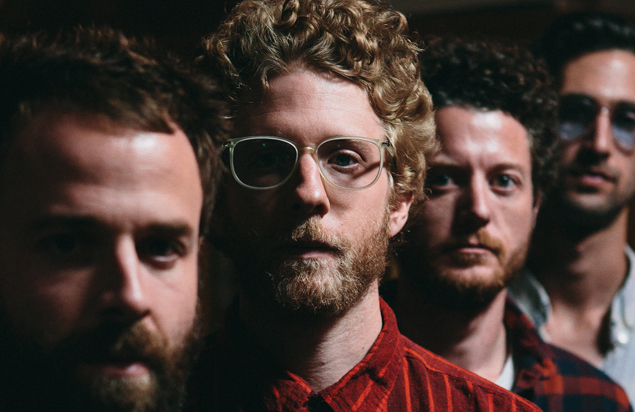 BETHLEHEM, PA — Los Angeles based folk-rock band Dawes and the award-winning Tommy Castro & The Painkillers with Tinsley Ellis are among the new acts announced for the ArtsQuest Center's Musikfest Café presented by Yuengling. Tickets go on sale July 30, 10 a.m., to ArtsQuest members and Aug. 2, 10 a.m., to the public. They are available at www.steelstacks.org and 610-332-3378.
It's been nearly a decade since Dawes first emerged from Southern California, carrying with them a roots-rock sound that nodded to the past – including the West Coast folksingers and cosmic country-rockers who chased a similar muse during the 1970s – while still pushing forward. Over the years that followed their North Hills debut, the band evolved. The grooves deepened. The amplifiers grew louder. Once known for the honest approach to classic sounds, Dawes grew into something different: a boundary-pushing band for the 21st century willing to follow inspiration wherever it leads. The band will perform at Musikfest Café presented by Yuengling Oct. 8.
On Nov. 24, 7:30 p.m., the Musikfest Café welcomes one of the blues world's most well-traveled statesmen, Tinsley Ellis, and six-time Blues Music Award-winner Tommy Castro & The Painkillers. Two forces of nature from the blues world will play the same stage to deliver an evening full of high-energy blues, rock and soul music.
The Squirrel Nut Zippers' Holiday Caravan Tour, featuring holiday hits and classics and selections from the Squirrel Nut Zippers' holiday album Christmas Caravan, comes to the Musikfest Café Dec. 8, 7 p.m. The band's quirky mix of jazz chords, folk music and punk rock will create an entertaining evening for all.
The complete list of newly announced Musikfest Café shows is:
An Evening with Dawes
Oct. 8, 8 p.m.
Tickets: $30-$45
Tinsley Ellis and Tommy Castro & The Painkillers
Nov. 24, 7:30 p.m.
Tickets: $20-$25
Squirrel Nut Zippers
Dec. 8, 7 p.m.
Tickets: $20-$45
The ArtsQuest Center at SteelStacks is located at 101 Founders Way, Bethlehem. For more information on these and all ArtsQuest Center shows, visit www.steelstacks.org or follow SteelStacks on Facebook at www.facebook.com/SteelStacks.