Hot Tuna, JJ Wilde & More Coming to ArtsQuest Center at SteelStacks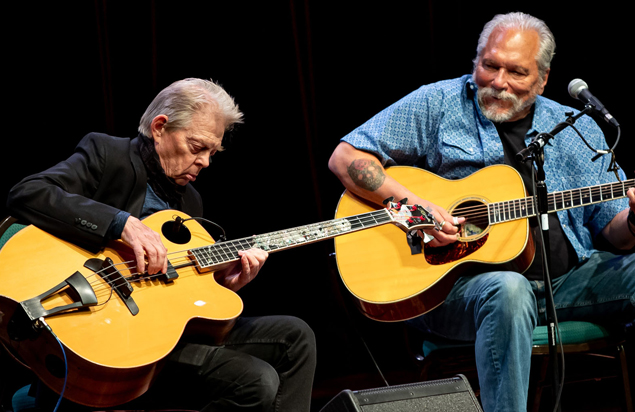 Photo: Erik Kabik
BETHLEHEM, PA–American blues band Hot Tuna and alt-rock artist JJ Wilde are among the new acts coming to the ArtsQuest Center at SteelStacks. Tickets go on sale Sept. 4, 10 a.m., to ArtsQuest Members and Sept. 6, 10 a.m., to the public at www.steelstacks.org and 610-332-3378.
Returning to Bethlehem after opening for Incubus on the Wind Creek Steel Stage at Musikfest, fiercely unapologetic alt-rocker JJ Wilde will be hitting the stage in the Fowler Blast Furnace Room at the ArtsQuest Center on Nov. 6 at 7:30 p.m. Her debut EP, Wilde Eyes and Steady Hands, was released in June of this year and made a major impression on the modern face of rock music.
For five decades Hot Tuna has played, toured and recorded some of the most memorable acoustic and electric songs in music history. The band is celebrating their 50-year anniversary with a tour featuring long lost songs, special guests and big jams. They will be performing at the Musikfest Café presented by Yuengling Dec. 2, 7 p.m, with special guests Larry Campbell and Teresa Williams.
The complete list of newly announced shows is:
Steal Your Peach
Musikfest Café
Sept. 26, 7:30 p.m.
Tickets: $8-$10
JJ Wilde
Fowler Blast Furnace Room
Nov. 6, 7:30 p.m.
Tickets: $10
Hot Tuna Celebrating 50 Years featuring Larry Campbell & Teresa Williams
Musikfest Café
Dec. 2, 7 p.m.
Tickets: $40-$60
Everyone Orchestra
Musikfest Café
Jan. 16, 7:30 p.m.
Tickets: $15-$29
Light My Fire – The Ultimate Doors Tribute
Musikfest Café
Feb. 15, 7:30 p.m.
Tickets: $20-$25
Tapestry: Tribute to Carole King
Musikfest Café
June 12, 8 p.m.
Tickets: $20-$25
The ArtsQuest Center at SteelStacks is located at 101 Founders Way, Bethlehem. For more information on these and all ArtsQuest Center shows, visit www.steelstacks.org or follow SteelStacks on Facebook at www.facebook.com/SteelStacks.