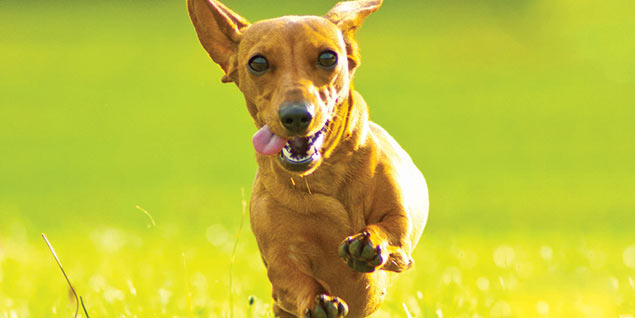 Oktoberfest Dachshund Races and Weiner Dog Parades Return to SteelStacks in October
BETHLEHEM, PA – On your bark! Get set! Register! The annual running of the wiener dogs is back at Oktoberfest presented by Lehigh Valley International Airport (ABE) with even more dachshund events than ever. This year, the festival will host a parade and race every Saturday and Sunday. Join in the festivities at Levitt Pavilion SteelStacks by registering your fast, four-legged friends in both the unforgettable Weiner Dog Parade and the beloved Dachshund Races Oct. 5, 6, 12 and 13 at 2 p.m.
Race registration fee is $15 per dachshund, which includes registration to both the parade and race on the day you register for; pre-registered dogs receive a doggie bag featuring pet-themed gifts. To register, visit www.steelstacks.org/Oktoberfest. Check-in for the parade and race will begin at 1 p.m.
The Weiner Dog Parade will begin at 2 p.m. at the Oktoberfest arena at Levitt Pavilion. Pups can don their favorite costume or simply come as they are. And, just like Munich's Oktoberfest, a queen and king will be crowned!
Following the parade, the ever popular Dachshund Races will kick off at 3 p.m. each day. If you only wish to participate in the race, please check-in no later than 2:45 p.m.
Now in its ninth year, Oktoberfest presented by Lehigh Valley International Airport (ABE) is a free festival that features brew samples, authentic German food and beer, live music and schuhplattlers, as well as attractions like the exciting Beer-Lympics competition, Yuengling Oktoberfest 5k, the Karl Ehmer Bratwurst Eating Competition, local artisans and more! Festival dates are Oct. 4-6 & 11-13. Hours are Fridays, 6-11 p.m.; Saturdays, noon-10 p.m.; and Sundays, noon-6 p.m.
For more information, visit www.steelstacks.org/oktoberfest.