Stories of Korean War Veterans Featured at SteelStacks' Veterans Day Event Nov. 11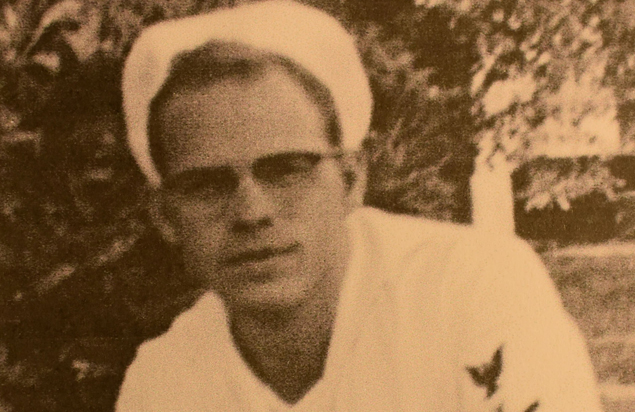 Free Event Presented by Embassy Bank and Phoebe Ministries Includes Panel Discussion and Film Screening
BETHLEHEM, PA–The stories of local veterans from the Korean War are the focus of a special Veterans Day presentation at SteelStacks Nov. 11 as the community comes together to honor our nation's veterans. "The Forgotten War: Stories from the Korean War," features first-hand accounts of veterans' experiences during the war while protecting and serving our nation, as well as a screening of the feature film "Unforgettable: The Korean War."
The event, which is free to attend, takes place at the ArtsQuest Center, 101 Founders Way, Bethlehem, starting at 7 p.m. It will also be taped and rebroadcast on PBS39. Anyone interested in attending the program at SteelStacks can reserve tickets in advance at www.steelstacks.org or by calling the ArtsQuest Center Box Office at 610-332-3378.
This year's special guests are Richard "Dick" Reider, who was a U.S. Army Corporal; Louis "Lou" Wolf, a U.S. Army Sergeant; and The Rev. William "Bill" Albright, a Communication Technician First Class with the U.S. Navy. The evening will be moderated by Frank Gunter, retired U.S. Marine Corps Colonel and head of Lehigh University's Veterans Association, and include a Q&A with the veterans.
"The Forgotten War: Stories from the Korean War" will also include a Presentation of the Colors by the Steel Battalion ROTC unit and a screening of the 2010 PBS film "Unforgettable: The Korean War."
The un-won war that never ended, the Korean War was known as the "The Korean Conflict," a "Police Action" and finally, "The Forgotten War." No matter the name, the war killed millions of people and affected hundreds of thousands of lives in the United States. "Unforgettable: The Korean War," produced by Tom Kleespie and Arizona Public Media, is a powerful journey with Korean War veterans as they recall their memories and emotions of the war and of America in the early 1950s, when young men from across the world were shipped off to defend South Korea against the advancing Communist Army.
SteelStacks' Veterans Day event is presented by Embassy Bank and Phoebe Ministries and made possible through a partnership between Lehigh University Veterans Association, ArtsQuest and PBS39. For more information on the event, visit www.steelstacks.org.
Veterans' Bios
Richard "Dick" Reider, of Steelton, served in the U.S. Army for approximately two years. A graduate of Keystone College, he was an engineer for Air Products for 42 years. After retirement he worked for AARP as a classroom driving instructor. An active 88-year old, he plays golf twice a week and works out at the Air Products gym three times a week. He lives at the Terrace at Phoebe Allentown with his wife Joan and has two grown children, Richard and Annette.
Louis "Lou" Wolf, of Northampton, served in the U.S. Army and then pursued a career as a high school social studies teacher, coach and athletic director for over 30 years. A graduate of East Stroudsburg University, he taught and coached for the Parkland School District from 1961-'67 after which time he returned to his alma mater Northampton High School until he retired as the beloved athletic director, for which a field and athletic scholarship are named after him. Wolf, who lives at the Terrace at Phoebe Allentown, survives his wife Elsie who passed away 10 years ago. They have two grown daughters, Jane and Kathy, who are also educators.
The Reverend William "Bill" Albright, of North Catasauqua, served in the U.S. Navy for eight years after which time he worked as a fabricator. In 1967, he attended the Lancaster Theological Seminary in Lancaster, where he received his Master of Divinity Degree. Recently retired, he served as a Pastor for the United Church of Christ for more than 30 years at various churches throughout Eastern Pennsylvania. He and his wife Phyllis live at the Terrace at Phoebe Allenton and have two grown children, Kathy and Dale.
Media Contact:
Mark Demko, ArtsQuest
610-332-1342 or mdemko@artsquest.org