Bakithi Kumalo, Richie Kotzen and More Coming to Musikfest Café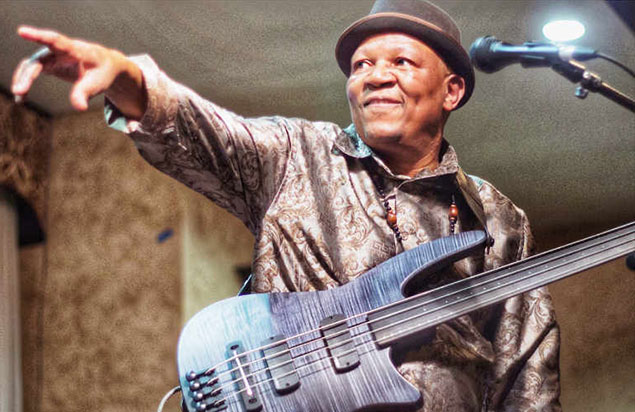 BETHLEHEM, PA—Bakithi Kumalo, bassist for Paul Simon on the album Graceland, and songwriter/guitarist/vocalist Richie Kotzen are among the six new acts coming to the ArtsQuest Center's Musikfest Café presented by Yuengling. Tickets for the shows go on sale Jan. 28, 10 a.m., to ArtsQuest Members and Jan. 31, 10 a.m., to the public at www.steelstacks.org and 610-332-3378. 
Bakithi Kumalo, on tour with The Graceland Experience, will perform at the Musikfest Café on Nov. 13, 7:30 p.m. 
Most notable for his bass run on "You Can Call Me Al," the Bethlehem resident and South African native played for Paul Simon for more than 30 years. The 1986 album Graceland will be performed as a tribute with guest singer-songwriter and guitarist Ryan Tennis. 
Triple-threat Richie Kotzen will take the stage Jun. 28, 7 p.m., performing selections from his new solo album, Salting Earth.  
After his band The Winery Dogs' successful 2015-16 tour, Kotzen took a break to recharge in order to write the 10 songs for Salting Earth. The album is performed almost entirely by Kotzen, with background vocals from Julia Lage in "Make It Easy." Salting Earth includes guitar solos and vocals that are familiar to fans, who responded positively to Kotzen's previous solo release in 2015. 
The complete list of newly announced Musikfest Café shows is: 
Jake E. Lee's Red Dragon Cartel 
May 5, 7 p.m. 
Tickets: $20-$25 
Billy Bauer Band – A Tribute to Dave Matthews Band 
June 5, 8 p.m. 
Tickets: $12-$15 in advance; $15-$18 at the door 
 
Richie Kotzen 
June 28, 7 p.m. 
Tickets: $18-$25 
 
The Graceland Experience featuring Bakithi Kumalo 
Nov. 13, 7:30 p.m. 
Tickets: $25-$30 
 
Boat House Row-A Yacht Rock Experience 
Nov. 20, 7:30 p.m. 
Tickets: $15-$25 
 
The Stranger-A Tribute to Billy Joel 
Dec. 18 & 19, 7:30 p.m. 
Tickets: $25-$30   
The ArtsQuest Center at SteelStacks is located at 101 Founders Way, Bethlehem. For more information on these and all ArtsQuest Center shows, visit www.steelstacks.org or follow SteelStacks on Facebook at www.facebook.com/SteelStacks