Lehigh Valley Music Awards Announce 2020 Performers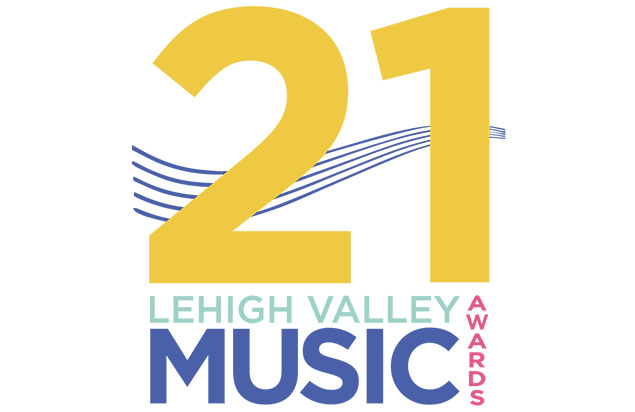 Tickets on Sale Now for March 1 Event
BETHLEHEM, PA—Put on your dancing shoes and embrace the music when rock band Aardvarks, the Sarah Ayers Band and many more perform March 1, 4 p.m., at the 21st annual Lehigh Valley Music Awards presented by C.F. Martin & Co. and Tri Outdoor Inc. Tickets for the awards ceremony at the ArtsQuest Center at SteelStacks, 101 Founders Way, are on sale now for $20 HERE and 610-332-3378.
Rockin' for more than 10 years, the Aardvarks put their own spin on covers and their original music. The band's lead singer and guitarist, Mike Rauscher, and vocalist and pianist, Rod Walls, previously played with other bands before forming a duo in 2002 to perform as A Pair of Armadillos. Over the next two years, four more members joined to complete the group. A Lehigh Valley favorite, the Aardvarks have played at Musikfest, SteelStacks, Wind Creek Resort, Maingate in Allentown and many other venues.
Sarah Ayers, popular for her soulful voice and blues jams, won the Outstanding Female Vocalist award at last year's Lehigh Valley Music Awards, an honor she has won every year since 2003. Ayers and her band mix blues with notes of rock and funk in their covers and originals. A performance staple across the region and East Coast, the band has performed at Musikfest, SteelStacks, the Best of the Lehigh Valley Festival and the Lehigh Valley Blues and Jazz Festival.
The confirmed list of LVMA performers is:
– Aardvarks
– Big Valley Bluegrass
– Billy Bauer Band
– Brookel Sabella
– Luisito Rosario & Orchestra
– MB Pro Showcase
– Regina Sayles
– Sarah Ayers Band
– Seth Witcher
A partnership between the nonprofit Greater Lehigh Valley Music association (GLVMA) and ArtsQuest, the Lehigh Valley Music Awards are designed to celebrate the region's vibrant music industry. During the awards ceremony in March, the GLVMA will present awards honoring the region's best performers in a variety of genres including blues, rock, folk, gospel, hip-hop, jazz and more. Also recognized will be a number of local music schools, recording studios, music stores and other music organizations.
For more information, visit www.lehighvalleymusicawards.org.