New Lehigh Valley Podcast Festival at SteelStacks to Host 15 Local Podcasts March 28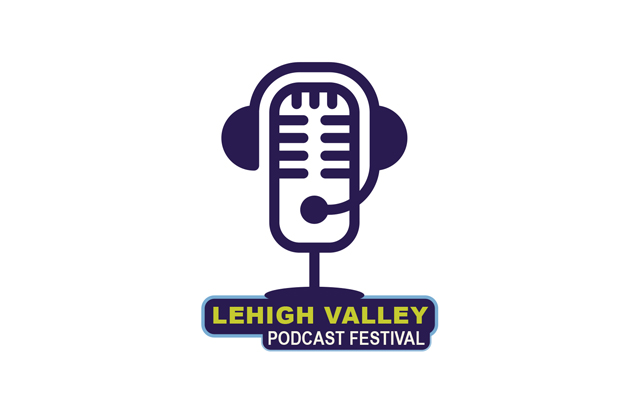 BETHLEHEM, PA—The inaugural Lehigh Valley Podcast Festival presented by ArtsQuest will feature 15 local podcasts, in three different blocks, on topics ranging from comedy to science, politics to social matters, and more. The festival will take place in the Fowler Blast Furnace Room at the ArtsQuest Center, 101 Founders Way, on March 28 starting at noon; doors open at 11:30 a.m. Tickets for each individual block are on sale for $8 while All Festival Passes, which allow access to all three blocks, are on sale to ArtsQuest Members for $13.50 and the public for $15 AT THIS LINK and 610-332-3378.
The Lehigh Valley Podcast Festival is designed to bring the growing community of podcasters and podcast lovers together for a day-long event highlighting the best the region has to offer. Whether attending just one block or all three, there is something that will tickle your audio-craving fancy.
Patrons might want to explore the core values of martial arts and how they pertain to life's journey with 69 News at Sunrise traffic anchor Steve Mittman in "Attack Life Not Others"; or crack-up to ArtsQuest's very own Jon Lunger and comedian Glen Tickle as they rewrite the entirety of Wikipedia, page-by-page, off the top of their heads in "The Improvised Wikipedia Podcast." Guests can even give themselves goosebumps with "Hollyweird Podcast," which explores the strangest and creepiest of stories about celebrity deaths and more in Hollywood.
Schedule of Podcasts Listed by Block
Block 1 (starting at noon):
Attack Life Not Others
WFMZ-TV 69 News at Sunrise traffic anchor Steve Mittman explores the core values of martial arts and how they apply to life's challenges.
The Read Between Podcast
Couple Lynne LaBate and Evan Williamson master comedic improv-storytelling.
The Whiparound
Hosts Shaun (The Skeptic), Phil (The Scientist), Dave (The Angry Guy) and Jill (The Eclectic) take a weekly look at weirdly surprising and off-beat news stories.
Sorry We're Open
Lehigh University undergraduates Jess and Lindsey discuss the ins-and-outs of college life.
The Geologic Podcast
Musician and skeptic George Hrab covers personal stories, comedy sketches, news commentary, music and movie reviews, science advocacy, original songs, interviews and more.
Block 2 (starting at 3:30 p.m.):
Conversations with KidsPeace
Director of Communications Robert Martin discusses mental health and behavior programs.
The Improvised Wikipedia Podcast
ArtsQuest's Jon Lunger and comedian Glen Tickle rewrite Wikipedia page-by-page, off the top of their heads.
Lez Talk about Books, Baby!
Host Anita Kelley talks with LGBTQ authors on the writing process.
Hive Life
The official podcast of Honey Stinger, host David Willey discusses athlete life.
Proper Ebonics
Kirk Griffiths and guest host Lemaire Lee talk hip-hop, pop culture and more in this comedic podcast.
Block 3 (starting at 7 p.m.):
Hollyweird Podcast
Hosts Meg and Liz discuss mysterious happenings and strange celebrity deaths in Hollywood… or shall we say, Hollyweird.
The Illest Couple
Married couple Sean and Cathy discuss working through difficult situations and experiences with mental health struggles.
Lehigh Valley with Love Podcast
This official Lehigh Valley with Love podcast covers local topics of interest and current events.
The Amazing Towanda and Lola
Towanda and Lola have shared a lifetime of friendship, shenanigans and countless bottles of bubbly – this podcast is an intimate peak into their lives and minds.
The Rad Years
Host R.K. takes listeners on a nostalgic trip back to the 80's and 90's, examining everything from toys to videogames and junk food to TV.