Collective Soul and Better Than Ezra to Perform at Levitt Pavilion June 15 for SteelStacks Summer Concert Series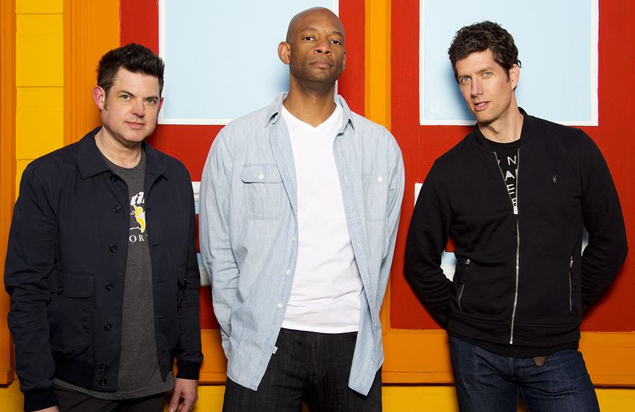 BETHLEHEM, PA—Collective Soul and Better Than Ezra with special guest Tonic will rock the Levitt Pavilion as part of the SteelStacks Summer Concert Series June 15, 7 p.m. Tickets for the performance are $39 in advance and $45 day of show. They will go on sale March 19, 10 a.m., to ArtsQuest Members and March 20, 10 a.m., to the public at www.steelstacks.org and 610-332-3378.
Beloved alt-rock band Collective Soul has released 10 albums since their debut in 1992. The song "Shine" from their debut album, Hints Allegations and Things Left Unsaid, garnered the band international popularity as an underground hit through radio play. The 1995 self-titled album Collective Soul spent 76 weeks on the Billboard 200 charts and went triple platinum making it the band's top-selling album. With the group's newest release, 2019's Blood, fans can expect a fresh new setlist and invigorating beats.
Post-grunge icons Better Than Ezra have released eight albums. Vocalist/guitarist Kevin Griffin, bassist Tom Drummond, drummer Michael Jerome and guitarist/keyboardist James Arthur Payne Jr. make up the band currently and released their last album, All Together Now, in 2014. They are well known for their 1993 album Deluxe and their epic 1995 single "Good," which reached number one on the Billboard Modern Rock Tracks chart.
Tonic is comprised of founding members Emerson Hart and Jeff Russo on lead vocals and lead guitar, as well as Dan Lavery on bass. Since their platinum debut album Lemon Parade released in 1996, they have released several other albums including Sugar, Head on Straight, Tonic and Lemon Parade Revisited. Their well-known single "If You Could Only See" reached number 11 on the Billboard Airplay Hot 100 in 1997.
Media partner for the Collective Soul and Better Than Ezra show is 95.1 WZZO. For more information on this concert at the Levitt Pavilion, located at 789 First St., Bethlehem, please visit www.steelstacks.org.