Get Your Favorite Musikfest Foods at SteelStacks Starting This Weekend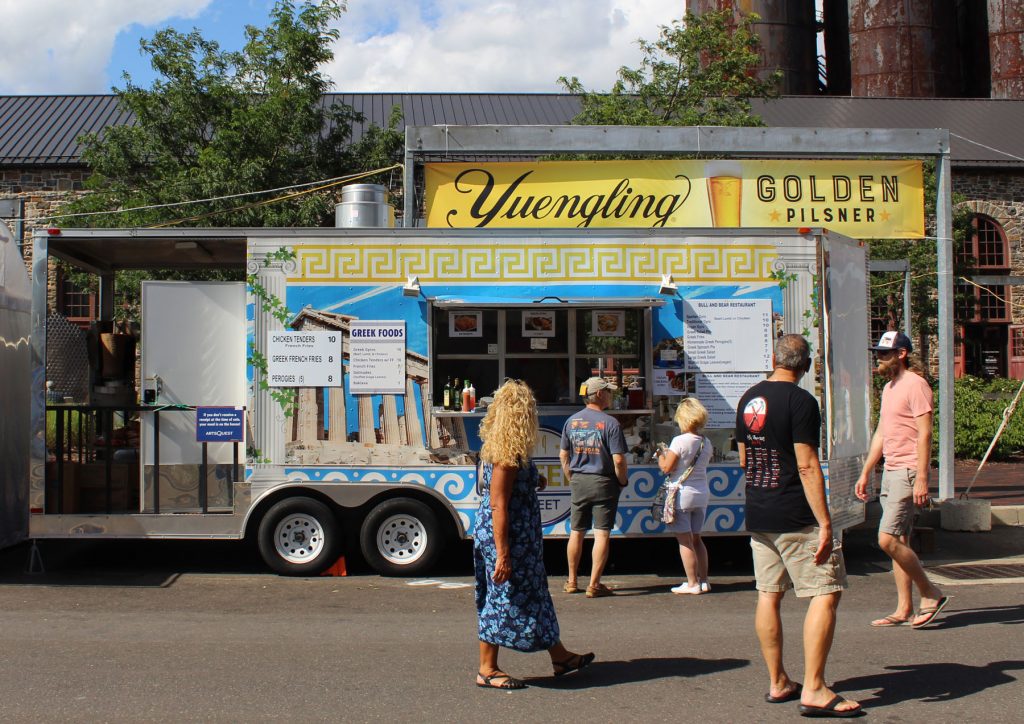 New Curbside Pickup Service to Add Additional Vendors Once Region Moves into Yellow Phase of Re-opening in June
BETHLEHEM, PA—It may only be May, but ArtsQuest is providing an opportunity for the community to support local small businesses and get great food from some of their favorite Musikfest vendors a few months early as the new SteelStacks Curbside Service launches on PNC Plaza at SteelStacks tomorrow.
On the menu for the first weekend of the new Curbside Service are the delicious tacos and taco salads of Take a Taco, a variety of different poutines from The Flying V and the delicious flatbreads, barbeque and more crafted by the Mack Truck Stop at SteelStacks. The second weekend June 6-7 will include Mack Truck Stop, as well as 'fest favorites Festival Island Noodles, known for its freshly made Yaki-Soba noodles, and Bull and Bear, which offers awesome Greek cuisine like gyros and stuffed grape leaves.
After the Lehigh Valley moves into the yellow phase of the state's reopening process, the Curbside Service will expand from 3 to 5 vendors, offering patrons even more variety. All social distancing and safety guidelines put in place by the city and state will be observed.
For those who prefer a side of Musikfest merch with their order, ArtsQuest is also offering the opportunity to purchase the popular Musikfest mug, t-shirts and more as part of the Curbside Service. SteelStacks Curbside Pickup will take place Saturdays-Sundays, 11 a.m.-6 p.m., while the Lehigh Valley is in the red and yellow phases of the state's three-phase COVID-19 mitigation plan.
SteelStacks Curbside food and merchandise orders can be placed at www.steelstacks.org/curbside. ArtsQuest will alert patrons when their orders are ready for pick up, and people can drive up to PNC Plaza at SteelStacks, 645 E. First St., Bethlehem, and ArtsQuest staff will deliver the order and merch items to their vehicles.