FREE LIVE MUSIC RETURNS TO STEELSTACKS THIS WEEKEND!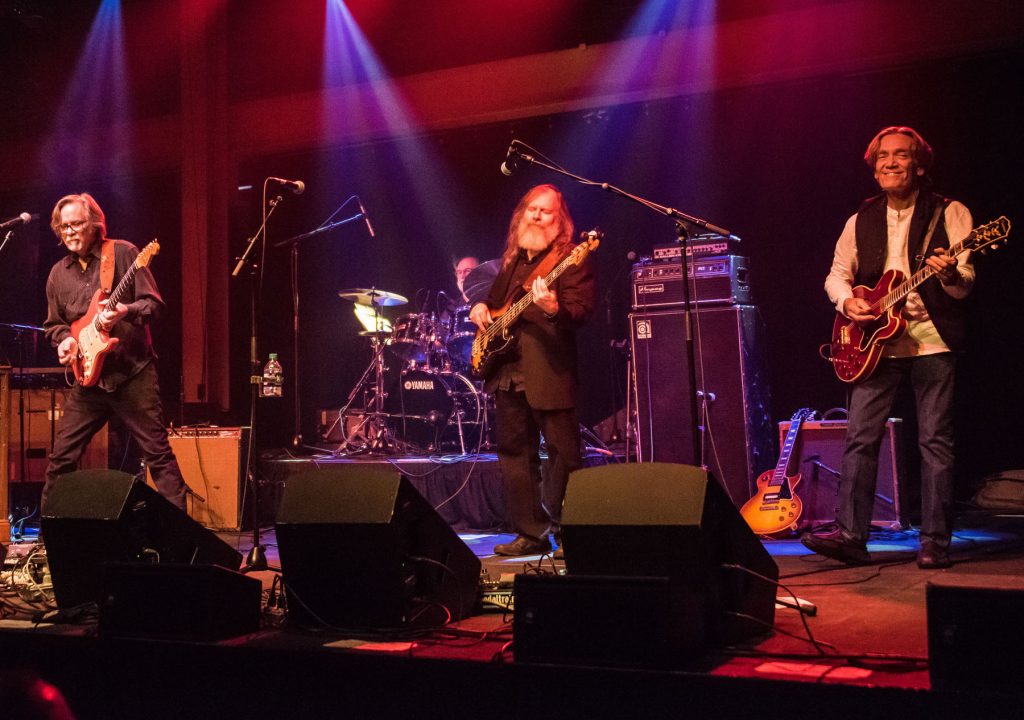 Photo: Diane Richter
Valley Favorites Craig Thatcher and Billy Bauer Take Up Residencies at ArtsQuest Center in July
BETHLEHEM, PA—Popular Hector Rosado and Pancho Bongo y Su Orquesta highlight the return of live music at SteelStacks June 26-27 as the ArtsQuest Center officially reopens for indoor and outdoor dining. The ArtsQuest Center will be open starting at 5 p.m. both evenings, with first priority on seating given to those who make dinner reservations in advance. Reservations can be made now by visiting
www.steelstacks.org/eat
. In keeping with the theme of its SABOR Latin Festival, which would have taken place this weekend, ArtsQuest will be featuring some of the region's top Latino artists. On Friday from 6-8 p.m., the Air Products Town Square will offer the sounds of Pancho Bongo y Su Orquesta, while Saturday from 6-8 p.m. acclaimed percussionist Hector Rosado will bring his dynamic trio to SteelStacks. Latino artists will also be featured as part of the "Levitt in Your Living Room" online series this weekend. Artists include Gina Chavez June 25, Pablo Batista's Latin Jazz Ensemble with special guest Nestor Torres from SABOR 2019 June 26 and Latin Express from Levitt Pavilion Arlington on June 27. Starting July 1, the ArtsQuest Center at SteelStacks will be open Wednesday-Saturday starting at 5 p.m., with regular Wednesday night shows from 7-9 p.m. by Craig Thatcher, Nyke Van Wyk and Cliff Starkey, and Thursday sets from 7-9 p.m. by Billy Bauer. First priority on seating given to those who make dinner reservations in advance. Reservations for the July events can be made by visiting
www.steelstacks.org/eat
beginning June 28. Additional performers will be announced on the SteelStacks website and Facebook Page,
www.facebook.com/SteelStacks/
. ArtsQuest will be announcing the return of its special July 4th Celebration by the end of this week. "We are extremely excited to return to our roots and offer live music that brings our community together, something that's especially important during these challenging times we are just starting to emerge from," says ArtsQuest Chief Programming Officer Patrick Brogan. "As a small nonprofit that has been closed since mid-March, we know how hard all of our independent business and artists have been hit by this pandemic. Each year, we support hundreds of small businesses and performers, and this is our first opportunity to resume providing opportunities for them to support their livelihood. We encourage the community to come out and support them." Among the menu items guests can enjoy are appetizers like succulent smoked chicken wings; pierogis with caramelized onions, scallions and sour cream; and Bavarian pretzels with hot beer cheese dipping sauce, as well a summer Berry Spring Green Salad, featuring romaine and field greens lettuce blend, crumbled goat cheese, seasonal berries, candied walnuts and a raspberry vinaigrette. A variety of gourmet flatbreads, sandwiches and hand-helds are available including the signature SteelStacks Smash Burger, featuring two beef patties, special Stacks Sauce, hickory smoked cheddar cheese, tomato jam and lettuce on a toasted potato roll, served with house-made kettle chips. Diverse beverage options, including Buckets of Yuengling FLIGHT and Yuengling beers on draft, as well as frozen cocktails are also available. SteelStacks is one of the first locations in the region to have on draft Yuengling FLIGHT, the next generation of light beer. The Air Products Town Square and first floor of the ArtsQuest Center are the only portions of building open at this time. ArtsQuest is working on plans to reopen both the Frank Banko Alehouse Cinemas and the Musikfest Café presented by Yuengling in July and will announce plans for those two venues by early in July.