Seth Witcher: Music Discovery Series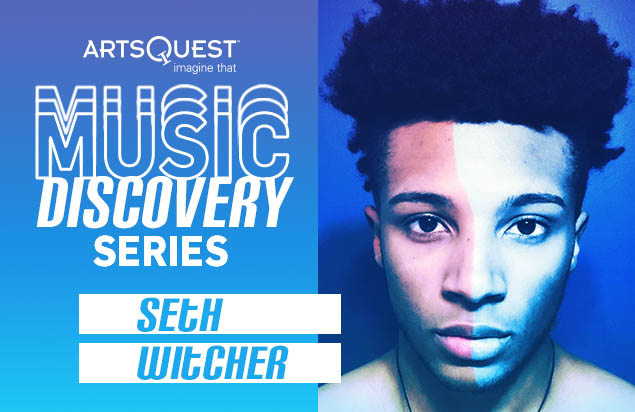 By Seth Witcher & ArtsQuest Staff
Congrats, you've found your way to the Music Discover Series! ArtsQuest prides itself on introducing your ears to new bands and artists. So while the music touring industry is mostly on hold because of the pandemic, we're giving some of our musician friends the chance to share what music they're hyped about. A mix of up-and-comers, artists that inspire their craft, deep cuts, the classics…oh, and their own tunes!
In this edition, get to know the musical tastes of Allentown-native Seth Witcher, a hungry young singer-songwriter who played as part of Virtual Musikfest in 2020!
Juice WRLD
Juice is an inspiration to me because of how catchy his music is. When I listen to his stuff, I break down each song mentally to understand why each song did as well as it did, and how I can implement those things into my own style.
XXXtentacion
I love X's delivery, and almost dream like sound. In some of his music, the beats are what I call "abstract". Meaning that the percussive elements of some songs do things that I personally would not expect them to do.
Panic at the Disco
Brendon Urie has an amazing voice. I found out about this band when I was 12 or younger, and have been listening to their music ever since. I love how they talk about real problems or issues in their music unabashedly.
Milky Chance
I love this band because they're kind of similar to me. They are just a primarily acoustic duo who make great music. I primarily perform with my guitar, so I feel a sort of connection with their stuff in that way.
Eminem
Eminem is inspiring because he literally started with nothing and became the GOAT he is today. I think his life story is very inspiring, and I think about it occasionally when I am pursuing my own dreams and goals.
LISTEN TO SETH WITCHER'S MUSIC!
My latest song is "Marionette." Give it a listen and let me know what you think! I was inspired to produce this song the way I did mostly because of Juice WRLD and XXXtentacion. (I'll be releasing a new song at the end of January, get ready.)
Click here to listen to Seth on YOUTUBE!
Click here to listen to Seth on SPOTIFY!
Click here to listen to Seth on APPLE MUSIC!
Click here to listen to Seth on SOUNDCLOUD!
FOLLOW SETH WITCHER ON SOCIAL MEDIA!
Click here to follow Seth on TIKTOK!
Click here to follow Seth on INSTAGRAM!
Click here to follow Seth on FACEBOOK!
Click here to follow Seth on TWITTER!