Soccer Fever!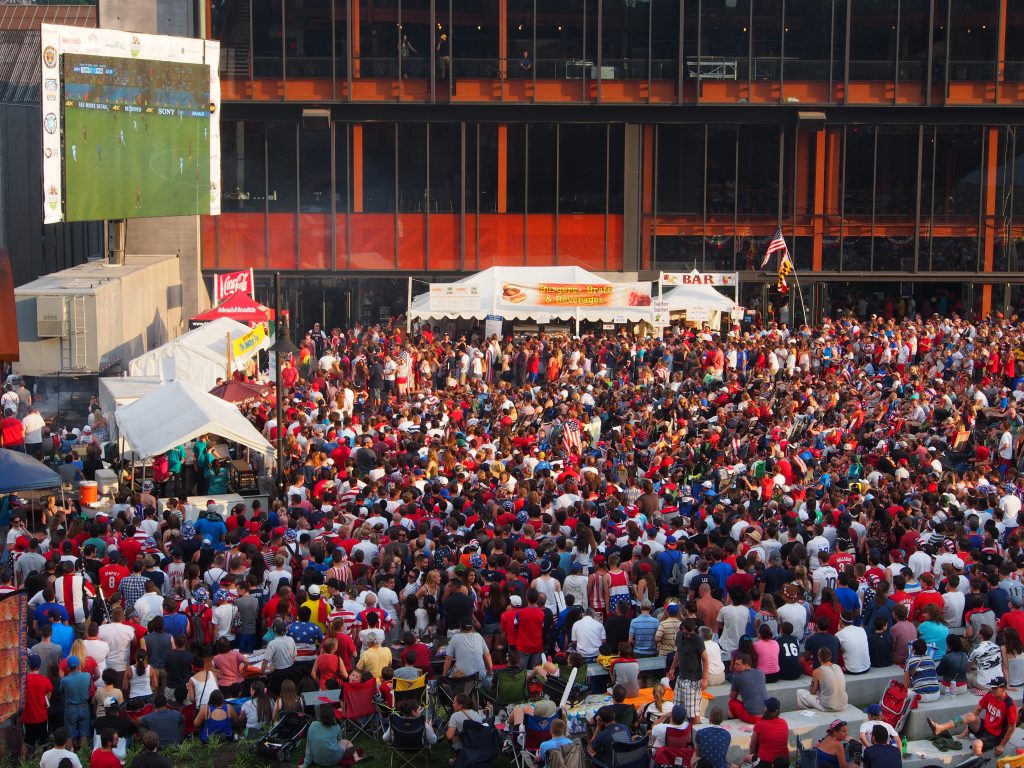 FIFA World Cup™ Lehigh Valley SoccerFest continues this weekend at SteelStacks
BETHLEHEM, Pa.— Come and celebrate soccer fever with fellow fans from across the Lehigh Valley this weekend at ArtsQuest as the U.S. Men's National Team advances to the knockout stage in FIFA World Cup action.
"As the USMNT advances, so too does the celebration advance and excitement continue here in the City of Bethlehem," said ArtsQuest Chief Operating Officer Curt Mosel. "We're beyond excited to offer these additional opportunities for our community to come together and passionately chant their team to victory."
SteelStacks, the Lehigh Valley's only FIFA approved World Cup viewing location, and presenting partner Wind Creek Bethlehem, in partnership with Lehigh Valley United (LVU), Lehigh Valley Health Network, Baby J Productions/Sabroso Video, La Mega Radio, Coca-Cola of the Lehigh Valley, KLYR Rum, Discover Lehigh Valley and WFMZ (Edición En Español) TV69 will host free viewing parties this weekend at the following locations and times.
This weekend's action kicks off Saturday, Dec. 3, at 10 a.m., as the USMNT takes on the Netherlands. The match will be shown inside the ArtsQuest Center at Palette & Pour and the Frank Banko Alehouse Red and Blue Cinemas. The fever continues with the 2 p.m. match between Argentina and Australia featured at Palette & Pour.
On Sunday, Dec. 4, France will face Poland at 10 a.m. and England will take on Senegal at 2 p.m. Both matches will be shown at Palette & Pour.
"The support and excitement in showcasing FIFA World Cup™ action here in Bethlehem is intense," Mosel said. "We can't wait to welcome soccer fans back to SteelStacks this weekend."