As a community-focused arts organization, ArtsQuest has been committed to providing free and low-cost arts, cultural and educational programming to our region for that past 36 years. While the spread of COVID-19 has caused everyone to change their daily life and work routines, we're still working to bring the arts to you (while maintaining appropriate levels of social distancing)!
Below is a list of some of great digital events we're planning or that we want to make you aware of… because the power of the arts connects individuals, even if we can't all be in the same place at the same time.
So until we can hang in person, check out all these cool digital goings-on!
And don't forget to check back OFTEN! We're going to be updating this page frequently.
If you'd like to help support ArtsQuest and all our programs (Musikfest, SteelStacks, The Banana Factory Arts Center, and too many more to list here) during the coronavirus shutdown, you can donate to the organization here.
The recently enacted government stimulus bill (the CARES Act) also makes it easier to give to ArtsQuest. The bill grants an above-the-line deduction for up to $300 in charitable donations even if you don't itemize your 2020 tax return. Consider using this benefit to support ArtsQuest. Plus, you can double your support if your company has a matching program. For individuals who itemize their deductions, the bill also increases the limit for contributions from 60% of the individual's Adjusted Gross Income (AGI) to 100%.


Special thanks to our friends and partners at The Lesson Center and St Luke's University Health Network for their continued support of ArtsQuest and our Live Streaming Concerts Section of ArtsQuest @ Home!
SteelStacks Lunch Break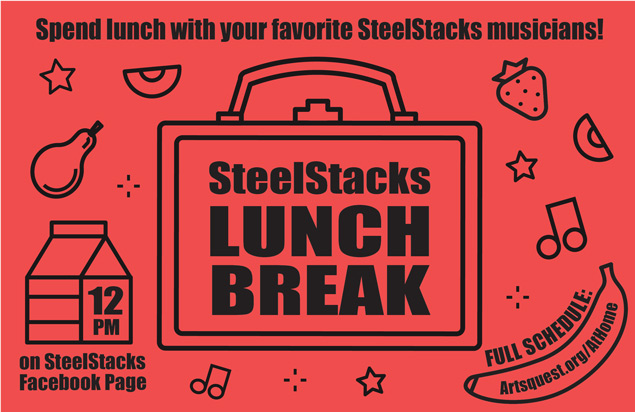 Special thanks to our friends and partners at Fulton Bank, Keystone Canna Remedies, The Lesson Center and St Luke's University Health Network for their continued support of ArtsQuest and the SteelStacks Lunch Break concert series!
Spend lunch with your favorite SteelStacks musicians!
Noon on the SteelStacks Facebook page
Other Live Streams Concerts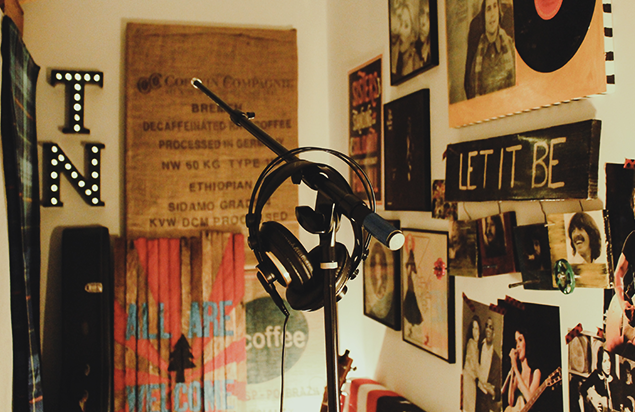 We reached out to a bunch of artists and asked them to tell us about their upcoming live streams. Then, we scoured the interwebs to find even more streaming shows. Then we mashed them all together in this list, so you have any easy reference point for all the best shows!
So please enjoy these shows from your couch… Chances are they're being performed from the artist's couch too – we're all in this thing together!
Want to get your live stream concert on our list? Fill out our form here: https://fest.formstack.com/forms/live_stream_submission
ALL TIMES LISTED BELOW ARE E.S.T.
Friday, January 15
Back to top

There are currently no events scheduled. Please view the full calendar for all upcoming events!
Virtual Comedy Workshops
Dip your toes into the art of improv with these virtual drop in classes!
There are currently no events scheduled. Please view the full calendar for all upcoming events!
Virtual Comedy Classes
There are currently no events scheduled. Please view the full calendar for all upcoming events!
Back to top

Movie Talks with the Frank Banko Alehouse Cinema Team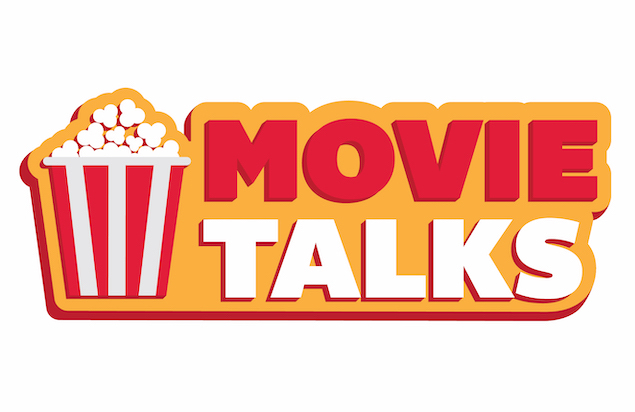 Special thanks to our friends and partners at Fulton Bank, Cafe The Lodge, Coringrato Insurance, Steel Fitness, The Steel Club, and Donegal Square for their continued support of ArtsQuest and the Movie Talks series!
The team from our Frank Banko Alehouse Cinemas is watching some of the best films available to stream at home and then they're going to host live streams so we can all nerd out and talk about 'em together!
We'll post upcoming talks a couple days in advance, so you can watch the movies before we host the talks.
Movie Talks are free to participate in, but you do have to reserve your spot in advance. Click the links below for more info and the registration links.
There are currently no events scheduled. Please view the full calendar for all upcoming events!
Exclusive Online Screenings
We are delighted to announce that we have been given exclusive access to films via online streaming by rental or purchase. When you buy a ticket from the link provided, a percentage of the gross will go to ArtsQuest, further enabling us to provide arts and entertainment to our community and beyond during these uncertain times.
SmartsQuest
We'll have a grand prize of a $25 gift card to either Molly's Irish Grille & Sports Pub or McCarthy's Red Stag Pub and Whiskey Bar, two great Bethlehem businesses currently offering curbside pickup!
SmartsQuest is written and hosted by Steven Bost, the writer/host of several trivia nights throughout the Lehigh Valley.
There are currently no events scheduled. Please view the full calendar for all upcoming events!
The ArtsQuest At Home 48 Hour Quarantine Film Challenge
You've done all the puzzles, cleaned all the closets, and found the end of Netflix. So we switched that up for people to *make* something for the screen instead! ArtsQuest challenged the community to make short movies within a 48 hour time span during quarantine.
Reel Rumble
Reel Rumble is a Family Feud-style game show where teams of experts from local cinemas compete to guess the most popular answers to movie-related trivia. ArtsQuest, Bryn Mawr Film Institute, and Renew Theaters surveyed their Southeastern Pennsylvania movie-buff patrons for the answers. How well do these "experts" know their audiences? Find out in Reel Rumble!
REEL RUMBLE: Episode 1 – ArtsQuest vs. Renew Theaters
Back to top

Special thanks to our friends and partners at Cornerstone, Crayola, Fulton Bank, Highmark Blue Shield and Lehigh Valley Health Network for their continued support of ArtsQuest and the Visual Arts programming on ArtsQuest @ Home!
Stay Creative Workshops
ArtsQuest Visual Arts Staff and Educators show you how to stay creative while at home with these easy art projects. By using materials that you can find around your house or yard, we'll help you create unique works of art from the comfort of your own home! Once you create something, post a picture on Instagram and tag us #quarantineartclub #bfquarantineartclub @bananafactory_pa
Quarantine Art Club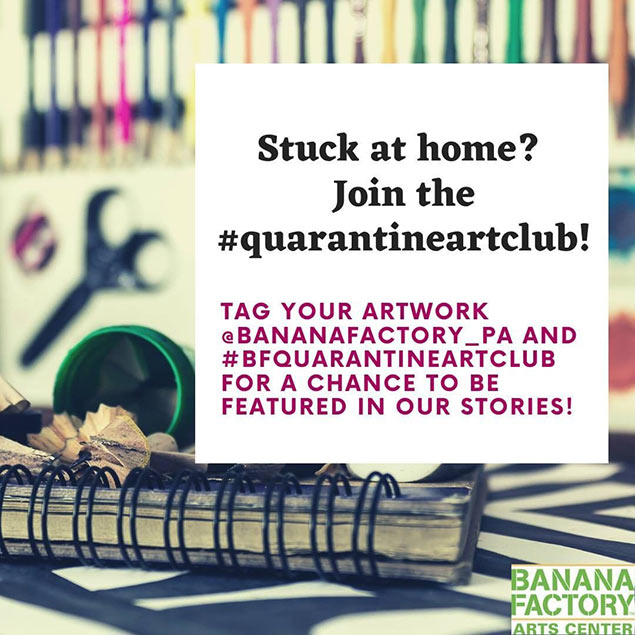 Help us share some artful cheer during this isolating time! Post your quarantine creations on Instagram with the hashtags #bfquarantineartclub, #quarantineartclub and tag @bananafactory_pa for a chance to be featured on our story! Make sure your account is public so we can see and share your posts.
Back to top

Special thanks to our friends and partners at Highmark Blue Shield and Lehigh Valley Health Network for their continued support of ArtsQuest and the Educational programming on ArtsQuest @ Home!
Toddler Storytime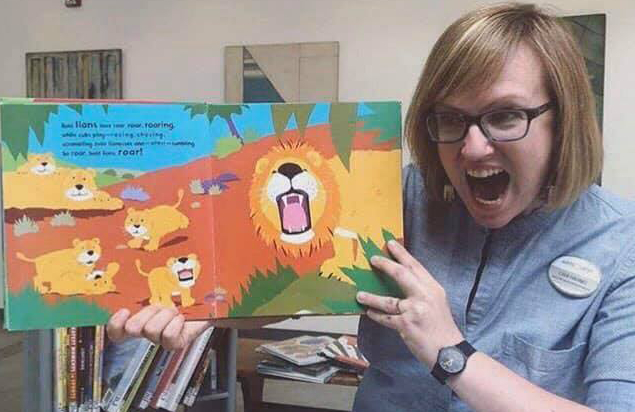 Special thanks to our friends and partners at Just Born Quality Confections, Provident Bank, Highmark Blue Shield and Lehigh Valley Health Network for their continued support of ArtsQuest and Toddler Storytime on ArtsQuest @ Home!
Join Education Coordinator Joanne Garcia as she shares picture books and songs on the Banana Factory Arts Center Facebook page!
ArtsQuest @ Home: Keep Moving!
Learn salsa with ArtsQuest Education Coordinator, Joanne Garcia!
ArtSmart @ Home
Special thanks to our friends and partners at Kings, Spry, Herman, Freund, & Faul, LLC for their continued support of ArtsQuest and ArtSmart @ Home!
Back to top
The DANCE NOW Story: a 25th Anniversary Celebration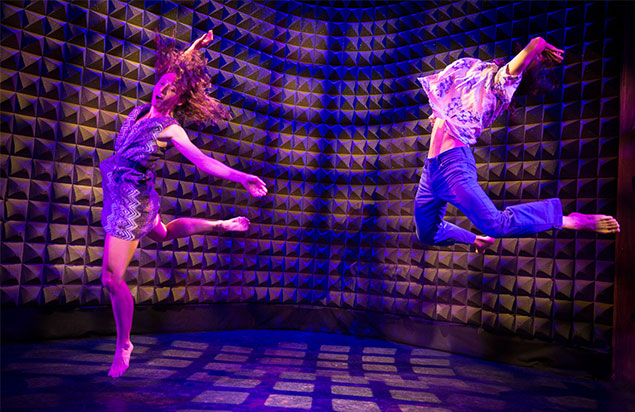 DANCE NOW SteelStacks, celebrating its 10th Anniversary in 2020, and in partnership with DANCE NOW (DN) is bringing its new dancenow.online programming to ArtsQuest. The six month long series (September 2020–May 2021) of online events brings the work of a roster of 42 diverse and highly innovative artists, including interviews, artist-to-audience celebrations, and much more to audiences in Lehigh Valley for the very first time.
DN has reimagined its acclaimed Festival series, presented annually in NYC at Joe's Pub and traditionally held just after Labor Day each year, with an alternative virtual space to celebrate its artists and this landmark anniversary. As a response to the ongoing pandemic, this new DN online programming is a way for DN to support its NYC community of artists in this unprecedented and challenging time, and to bring the work of a broad and diverse spectrum of dance innovators into the homes of audiences across the globe, including those here in Lehigh Valley, PA.
Each monthly chapter (September, October, November, February, March, and May) will bring new, emerging, and longtime veterans of the DN Festival together to honor DANCE NOW's past, embrace the present, and explore future possibilities for artists and audiences alike. The virtual series will also include an interactive timeline featuring photos, interviews, and additional facets of the DANCE NOW STORY.
The first three chapters, in addition to a subscription to the entire series, are on sale now via DANCE NOW's website. Information and ticketing for the final three chapters – a.k.a. the Winter season – will be released in December. ArtsQuest remains a proud partner of DANCE NOW and thanks Robin Staff, the Executive Artistic Director and Producer for DANCE NOW and longtime ArtsQuest Performing Arts Board member, for allowing us to be a part of this beautiful celebration.
There are currently no events scheduled. Please view the full calendar for all upcoming events!
Back to top

Special thanks to our friends and partners at Service Electric Cable TV & Communications, Wind Creek Bethlehem, D.G. Yuengling & Sons, Moravian Village, Lehigh University, C.F. Martin & Co., Highmark Blue Shield, Lehigh Valley Health Network, ABARTA Coca-Cola Beverages, Just Born Quality Confections, and Air Products for their continued support of ArtsQuest!
With all our local sports on pause, our friends at Service Electric are broadcasting new, daily updates regarding the effects of COVID-19 on the Lehigh Valley on "Sports Scene" show, Monday thru Friday at 6pm.
Tune in to stay informed and stick around, because they're also rebroadcasting some of the best performances we've recorded at SteelStacks over the years at 7 p.m. after Sports Scene!
Back to top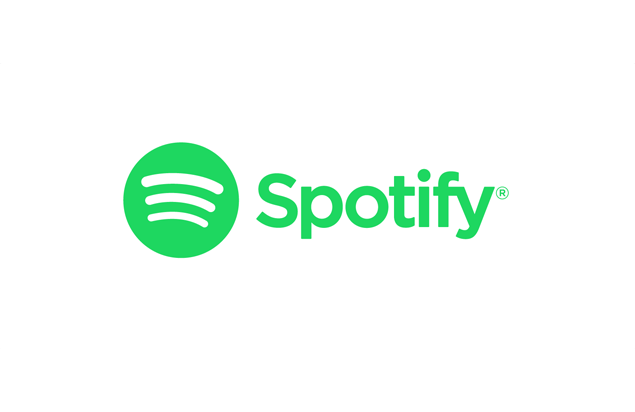 Bad news: we're all stuck at home. Good news: you can listen to music all day long!
The ArtsQuest staff is here to help you pass the time with Spotify playlists of their favorite genres. So crank it up, give a listen and remember to wash your dang hands.
Back to top

Back to top
Shop Small
1953
Beautiful and enchanting "One-of-a-Kind" handcrafted designs are inspired by nature.
15% of all purchases will go to Calvary Church in Souderton, PA. for those in need of food or support.
A Natural Alternative
Handcrafted Soaps and Toiletries.
Use ARTSQUEST10 at checkout for 10% of any order over $25. Ends 4/30/2020
Arose from the Ashes Designs
Custom cutting boards, laser engraved pictures, wood turned bowls and snowmen, coasters.
Bottle Refab
Upcycled lighting, soy candles, glassware from bottles and cans
Receive 10% off your order with coupon code ARTSQUEST
Chester P. Basil's wooden spoons
Wooden spoons and boards
A free TASSIE PRESS for making pecan nut tassies. With an order of $25.00 or more
CJ Expressions
Hand-etched LED night lights
CJ's Gourmet Mystic Mustard
Different flavors of gourmet mustards.
Looking for something to do while at home? How about creating some new dishes using our gourmet mustards. Now on sale!  They're great on chicken, pork, beef, seafood and vegetables. We also have 2 or 3 jar gift bags. Choose your favorite flavors in them.
Crystal Connections
Gemcombs are genuine gemstone hair clips. Naked Sandals are a Bohemian style footwear accessory.
Use coupon code: Stay Home for 20% off your total purchase
Dash 'N Drizzle
Aged Balsamic Vinegars, Infused Extra Virgin Olive Oils, Gourmet Sea Salts
Free Shipping on all orders over $20 through May 31st!
Fanatic Frames
Custom Framed Sports Items
Fine Line Leather Designs
Handmade leather bracelets with magnetic clasps.
15% off any purchase when you use promo code KINDLMARKT15 at checkout
Fiona Thompson Designs (formerly Elegant EarCuffs by Fiona)
Elegant Ear Cuffs Earrings and Flame Painted Copper Jewelry
FREE SHIPPING ON EVERY ORDER
Sales of $35-$99.00 give you a 15% discount, code "15OFF35"
Sales of $100 and over give you a 25% discount, code "25OFF100."
Email me with any inquiries and custom requests.
Five Dogs Art
Fractal-burned wood art and home decor.
God's Country Creamery
Farmstead, artisan raw milk cheeses made on our family farm using grass-fed cow's milk. 
GOURMET CREATIONS
Veggie Dip Mixes, Olive Oil Blends, Dessert Mixes, BBQ Rubs, Pickle Mixes
We are currently running an April 1-30 special online if you buy 7 dips or more you get 1 Smoked Cheddar & Bacon for free.
Groff's Candies
Homemade chocolates
Handmade Art Studios
Wood Carved Wall Art and Wood Carved Jewelry
Handmade Art Studios is proud to announce their new line for 2020, Wood engraved Jewelry and smalls. Coming fall 2020 Wood carved holiday ornaments!!
Josephine's Family Dolls
Dolls To Play and Display – Handmade, one-of-a-kind, cloth
Beautiful and Special Cloth Dolls for children and adults Featuring: Baby Bunting, Orphan Train Riders, Raggedy Ann and Andy, and Little Sisters.  Handmade ornaments including: Raggedy Ann and Andy, Elves, Snowmen, Angels, & hand painted on Wood Pennsylvania German Hex & Folk Art.
Just for Kids
Jan is sewing FACE MASKS, triple layer 100% cotton, machine wash/dry, $4.00 ea. Contact for details
Check out our baby/childrens line too!  Free shipping on orders over $50.00
Lillie's Threads
Wine Bottle Aprons & Tea Towels both with sassy Machine Embroidery sayings
Lonnetrix Fine Wire Art
We specialize in custom wire sculpture, interior design, and artistic consultation.
We also offer graphic design for logos, invitations, programs; as well as centerpieces for your (birthday party or wedding/events) that will last forever! 
Me & My Dog Pet Bakery
All Natural Handcrafted Gourmet Dog Treats
Free Shipping on Internet Orders of $20 or more. Use coupon code "vip20" at checkout.
Mud & Maker
Handcrafted original pottery 
We are offering free shipping, no code needed.
Enter coupon code ARTSQUEST for an additional special free gift to be included with your purchase.
We are also selling double ply 100% cotton washable face protection as well as nurse headband ear savers.
Noriko Iizuka Design
One-Of-A Kind Garments and more.
Since Covid-19 pandemic started, I have been making face masks for local hospital for donation and extra for sales. Comfortable cotton, with filter pocket,unisex for $12.
Owl Be Beading/The Ornamental Lady
Beaded items, patterns, kits – beads, classes
Shop located in Bethlehem.  Contact me to order a gift certificate for when the shop is open – $25 certificate gets you $30 to spend in the shop or on classes.  Patterns and kits are available now – Sale 4/15 – 4/30.
Personalized Busy Box
Personalized activity box with a chalkboard on front and a dry erase board on back. 
Rediscover Handbags
We create handbags/totes from record album covers & theatrical programs.
Newly completed record album totes and theatrical program handbags are now discounted. Check our website for the discounted prices.
Remi Threadz
Handmade children's clothing and accessories.
Currently making fabric face masks.  Donations are going out daily to First Responders, Healthcare workers, and other essential personnel.  Others can purchase these on the web site.  Purchases help absorb supplies costs for the donation masks.
Robin Miller Artisan Jewelry
Handmade jewelry
Shades of Nature
Hand felted wool art work 
Snugpups LLC
Hand Made Dog Coats and Accessories
Save 15% on entire order.  Use coupon code LOYAL at checkout on Snugpups.net.
Stroopies, Inc.
Stroopies, a cinnamon waffle with a homemade caramel in the inside!
We offer free shipping at our online store at www.stroopies.com with orders of $30 dollars or more.  Just enter SHIP30 at checkout! 
The Ornament Guy
Unique, Hand-painted Christmas Ornaments
Shop from Home, Shop Safely, Shop Handmade!  Buy 3, get 1 Free, now through May!
THE TEA CAN COMPANY
Artisnal Tea, Herbal and HEMPTea® Blends
FREE SHIPPING over $40 – Drink TEA Be Well
Mention "ArtsQuest" and you will receive an additional mystery gift in your package.
The Vintage Image Shop
We restore and sell vintage photographs, patents, hand drawn historic maps and old music posters
Whalen's Horseradish Products
Handcrafted horseradish products
Woodsmith Of Naples
Handcrafted Wooden Centerpiece Lanterns – Natural Color (No Stain)
We have a great selection of our most popular Slender design ready to ship. Preview our website then contact us and let us know your wood color choice; light, dark, a combination of both and we'll post pictures for you to make your selection.
Woosch Soaps and Lotions
Soaps and Lotions
During the Covid-19 pandemic we have lowered the price of our hand soaps.  8 oz was $8 now $7.  16 oz was $13 now $11.
Back to top
Back to top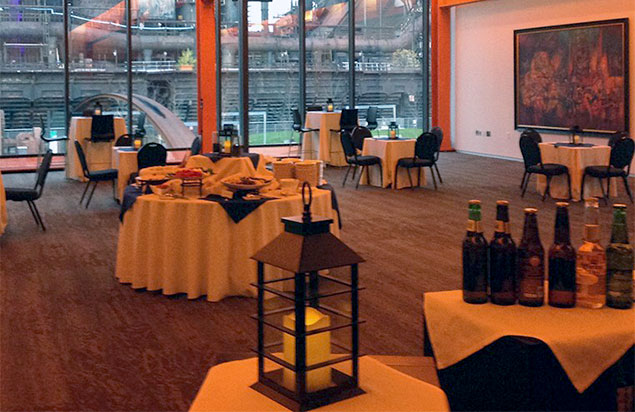 When We Can Meet Again…Picture Your Next Event Here!
Small Social Gatherings, Virtual Meetings, Executive Luncheons, Intimate Award Dinners, and Fun Fest Events will occur again at ArtsQuest.
When the opportunity presents itself – ArtsQuest will welcome you and your guests with professional, safe and compliant practices to serve you during your special experience at SteelStacks!
Email Chelsea at candreadis@artsquest.org or 610-297-7116 or please complete this inquiry form
Back to top