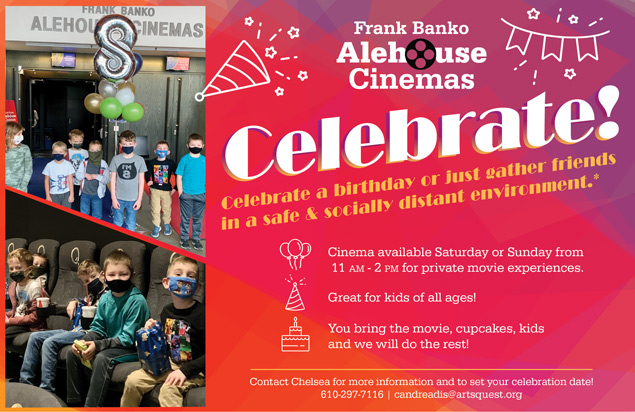 Celebrate a birthday or just gather friends in a safe & socially distant environment!
Cinema available Saturday or Sunday from 11 a.m.-2 p.m. for private movie experiences.
Great for kids of all ages.
You bring the movie, cupcakes, kids and we will do the rest!
Contact Chelsea for more information and to set your celebration date!
candreadis@artsquest.org or 610-297-7116.
Or
Please complete this inquiry form: