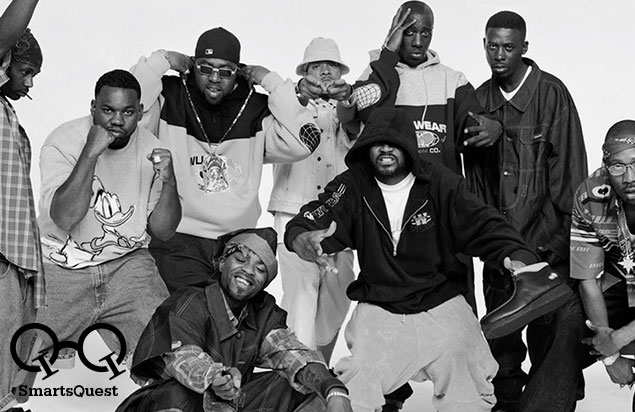 ArtsQuest @ Home: SmartsQuest - 90's Hip Hop with Janear Hankerson
Tuesday, September 29 · view days & times
Price: $10 | $9 ArtsQuest Member
Only one person from each team needs to register
Britannica defines Hip Hop as having five elements: MC, DJ, Graffiti, Dance, and Knowledge of Self/Consciousness, and the years between 1990-1999 gave us some of the most influential, controversial, and memorable hip hop moments in history. Join Guest Trivia host Janear Hankerson with SmartsQuest Quizmaster Steven Bost as you test your knowledge on all things from the beginning of the decade with the rise of the Native Tongues, to the mid-decade landing of the ATLiens, and closing out the century with the Miseducation of a former Fugee member.
For those of you that fell in love with Hip Hop in the 90s, who have weekly arguments in the group chat about your top 5 MCs, and can name all 9 (or is it 10?) members of Wu-Tang, this show is for you. If you can answer questions like which came first Whoot, There it is, or Whoomp! There it is? Where did Q-Tip leave his wallet? Or, which local college did Biggie gave a shout out to? Then virtually gather your crew because it's time to get live and it's time to represent. Break out your Cross Colours hoodie, practice your butterfly, and stock up on Crystal Pepsi, because this show is going to be off the hook. The choice is yours.
Janear Hankerson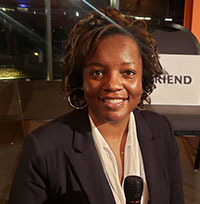 Janear Hankerson is a comedy writer from Easton who regularly writes and performs stand-up, sketch, and email writing. She has performed on stages at ComedyPlatz at Musikfest, Brew HaHa, and SteelStacks. Janear was one-half of the creative, writing, and performance duo behind the accounting flavored variety show Financial Advice for Criminals, serves as one-fourth of the sketch writing team Sketchlehem, and is the host and creator of the comedy game show Friend, Family, Follower.
We'll have a grand prize of a $25 gift card to either Molly's Irish Grille & Sports Pub or McCarthy's Red Stag Pub and Whiskey Bar, two great Bethlehem businesses currently offering curbside pickup!
This special edition of SmartsQuest will be produced via Zoom meeting; participants must register via the EventBrite link above to get the meeting link e-mailed to them approximately 10-15 minutes prior to the start of the event. Only one person from each team needs to register; the meeting link can be shared to other team members. Regular SmartsQuest players should note that this game will have a slightly altered format.
SmartsQuest is written and hosted by Steven Bost, the writer/host of several trivia nights throughout the Lehigh Valley.
Schedule