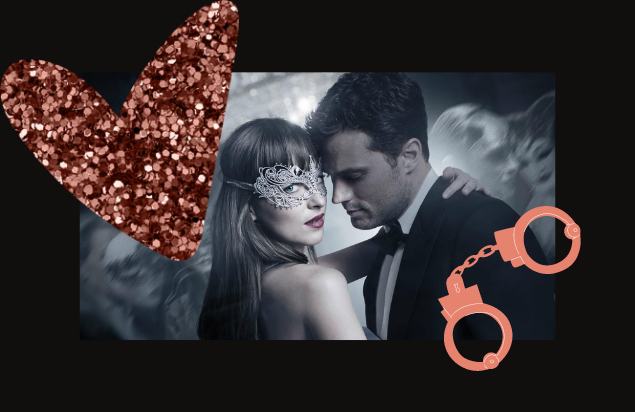 SmartsQuest: 50 Shades of Trivia: A Kink on Screen Trivia Game
Tuesday, March 2 · view days & times
Price: $10 | $9 ArtsQuest Member
Only one person from each team needs to register
"50 Shades of Trivia" is a theme that finally acknowledges what readers of popular lit, viewers of big-budget movies, and seekers of online romance have known for a while now: there's a lot more to human sexuality than the Vanilla.
Candid, respectful, consensual, and sumptuous depictions of what once was forbidden to be shown abound in mainstream culture these days, and they include:
Anastasia Steele discovering the excitement of surrendering power to Christian Grey in "50 Shades of Grey"
Tiff and Pete turning the tables on their shyness and past traumas by moonlighting as a dominatrix and her bodyguard in Netflix's "Bonding"
Lee and her boss Mr. Grey (yup, a different Grey) breaking through their respective barriers and finding healing in what at first seems like a very warped relationship.
Susan Sarandon in "Bull Durham." Mickey Rourke in "9 1/2 Weeks." Tessa Thompson in "Westworld." Sometimes they're illuminating, other times sort of sleazy, but however they're depicted, the proliferation suggests it's always been there behind closed doors, and seeing it depicted in the mainstream can only help those in the shadows come to understand that they safe, sane fun isn't deviant--it's defiant.
Disclaimer: This trivia theme will be explicit with sexual themes and adult language and is therefore an 18+ event ONLY. It will only depict mutually consensual, adult relationships, no abduction or crime plotlines, and it will be heavily suggestive but feature NO frontal nudity. It comes with content warnings, since it deals strongly with elements of BDSM.
Surprise prizes to our winning team could include, show tickets, gift cards, swag, and more!
This special edition of SmartsQuest will be produced via Zoom meeting; participants must register via the EventBrite link above to get the meeting link e-mailed to them approximately 10-15 minutes prior to the start of the event. Only one person from each team needs to register; the meeting link can be shared to other team members. Regular SmartsQuest players should note that this game will have a slightly altered format.
SmartsQuest is written and hosted by Steven Bost, the writer/host of several trivia nights throughout the Lehigh Valley
Schedule