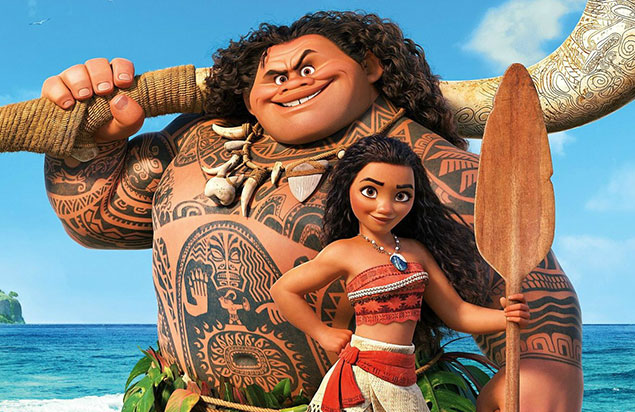 Moana (2016) En Español
Tuesday, August 3 · view days & times
Venue: Levitt Pavilion SteelStacks

FREE
Únase a nosotros para la serie gratuita de películas familiares de Levitt Pavilion SteelStacks presentada por UGI Utilities, Inc. Traiga mantas y sillas de jardín para sentarse mientras disfruta de las películas bajo las estrellas. Hay estacionamiento gratuito disponible en los estacionamientos en First Street inmediatamente adyacentes a Steelstacks; habrá alimentos y bebidas disponibles en el Mack Truck Stop en el Levitt Pavilion, así como en el ArtsQuest Center en SteelStacks, ubicado al otro lado de la calle del Levitt Pavilion.
Esta serie también incluirá cuatro películas en español con subtítulos en inglés.
Las películas en inglés se mostrarán con subtítulos en español.
Clasificación: PG | Duración: 1h 53min
Una adolescente aventurera se embarca en una atrevida misión para salvar a su pueblo. Durante su viaje, Moana conoce al una vez poderoso semidiós Maui, quien la guía en su búsqueda para convertirse en un buscador de caminos maestro. Juntos navegan a través del océano abierto en un viaje lleno de acción, encontrándose con monstruos enormes y probabilidades imposibles. En el camino, Moana cumple la antigua búsqueda de sus antepasados y descubre lo único que siempre buscó: su propia identidad.
Health and Safety Guidelines
The health and safety of our patrons, vendors, volunteers, staff, and everyone attending our campus, buildings, and events is of the utmost importance to ArtsQuest and we have established a number of best practices and procedures based on guidelines from the CDC, City of Bethlehem and the Commonwealth of Pennsylvania.
Schedule
Venue Information
Levitt Pavilion SteelStacks
645 E. First Street
Bethlehem, PA 18015
610-332-1300
map & directions