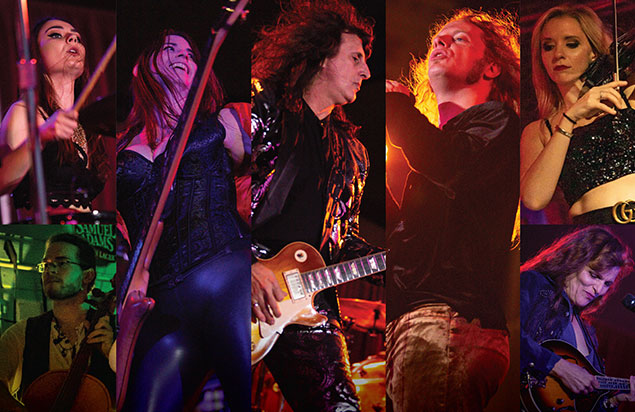 In the Light of Led Zeppelin - A Symphonic Zeppelin Experience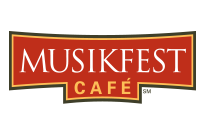 Sunday, April 3 · view days & times
Price: $22-$28
Venue: Musikfest Café presented by Yuengling

Buy Tickets
Health and Safety Guidelines
The health and safety of our patrons, vendors, volunteers, staff, and everyone attending our campus, buildings, and events is of the utmost importance to ArtsQuest and we have established a number of best practices and procedures based on guidelines from the CDC, City of Bethlehem and the Commonwealth of Pennsylvania. Please visit artsquest.org/safety to view our current health and safety guidelines.
Doors and Dinner: 6 p.m. | Show: 7 p.m.
$10 minimum Food and Beverage for all reserved seating.
Described as "Trans-Siberian Orchestra meets Led Zeppelin," In The Light of Led Zeppelin is an exciting event with an orchestrated arrangement of rock's most iconic music. "It's not a tribute, it's an experience!" is the reaction from fans all over the world. From start to finish, it's a musical journey through the best of Zeppelin classics, to the symphonic orchestrations of Page & Plant, and some of the greatest hits of both Robert Plant and Jimmy Page's solo work, all performed by 7 piece supergroup of Grammy-nominated men and women featuring the sounds of the violin and cello among our usual classic guitar and other instruments.
Inspired by the musical evolution of both Jimmy Page & Robert Plant, Antonio Bolet, the musical director and lead guitarist of In The Light of Led Zeppelin, had the vision to create something new, give audiences what they wanted to hear, give them a new way to hear it and then give them something they had never heard before. The production is a musical interpretation, using masterful artistry, with technical note placement carefully designed for the listener to feel the music and experience it as new.
A genre-bending, chance-taking project, the music is performed with the same detail of Page & Plant using authentic instrumentation. This extraordinary, highly refined tribute ensemble digs deeper into the Middle Eastern and classical influences that permeated "Kashmir" — and then follows that intriguing thread into brand-new sounds when performing Led Zeppelin classics, providing a unique, not-to-be-missed musical experience.
Does the surname "Bolet" Sound familiar? To connoisseurs of pianism, the name of Jorge Bolet (1914-1990) is legendary. Cuban-born, his career blossomed only later in his life. His technique was flawless, his lyrical tone was legendary, he was the undisputed master of interpretation of Liszt and naturally passed on his technique to his nephew Antonio Bolet.
It's an intriguing two hour adventure bringing you from past to future with the excitement you felt on hearing it for the first time. There is no other tribute experience like In The Light of Led Zeppelin.
Schedule
Venue Information
Musikfest Café presented by Yuengling
ArtsQuest Center
101 Founders Way
Bethlehem, PA 18015
610-297-7100
map & directions