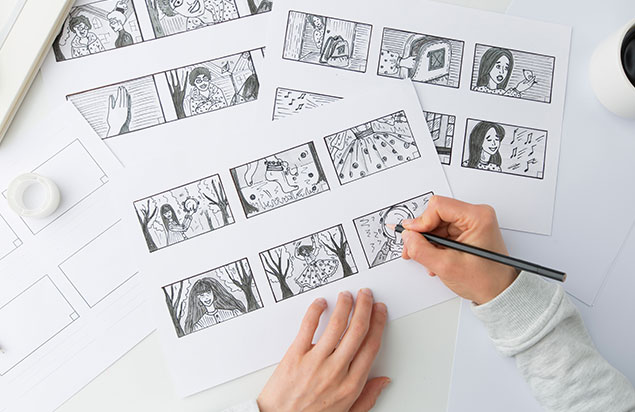 Filmmaker Workshop: The Significance of Storyboarding with Adam Cipoletti
Sunday, October 9 · view days & times
Price: $44 | $41.50 Ages 25 & Under* | $39 ArtsQuest Member
Venue: Olympus Digital Imaging Classroom

Buy Tickets
Sunday, July 31st | 3-5 p.m.
*Must be 18 to register
Creating a successful film requires extensive pre-production and one essential step that no filmmaker should skip is storyboarding. Storyboarding is an integral part of the process as it helps to clearly convey how the story will flow and how shots will work together to bring your vision alive. Storyboarding also helps you identify potential problems/challenges you might not have been aware of - this could affect budget and scheduling, having this insight could save you lots of time and money. Join us for this two-hour session where we take a look at some storyboarding samples, discuss storyboarding terminology, and do a hands-on storyboarding exercise together. Feel free to bring a scene you've developed to use for your hands-on exercise.
Adam Cipoletti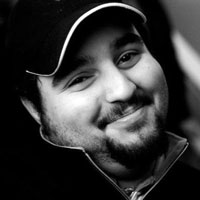 Adam Cipoletti is a detail-oriented, results-driven Creative Director, Brand Strategist, and Storyteller. For over 15 years, he's supported developing and delivering world-class communications, marketing, and training content for incredible brands like Apple, Hershey, and Salesforce. Adam is passionate about all aspects of art - throughout his career, he's been an event photographer, mobile app developer, web designer, video editor, and presentation specialist. When he's not creating engaging stories and visuals, Adam enjoys spending time with his wife, son, their two Cavalier King Charles Spaniels, and their calico cat.
Schedule
Venue Information
Olympus Digital Imaging Classroom
Banana Factory
25 W Third Street
Bethlehem, PA 18015
610-332-1300
map & directions