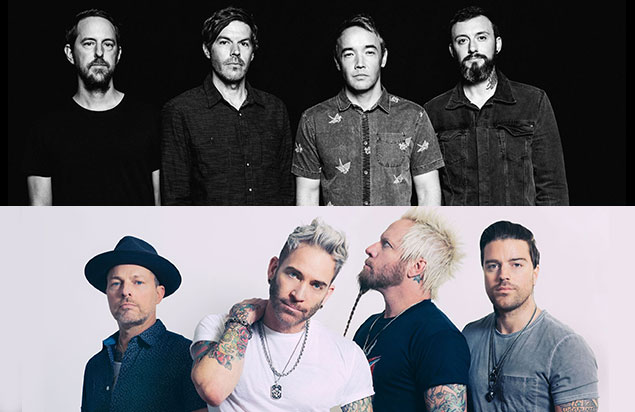 Hoobastank & Lit: Tried-N-True Tour
with special guest Kris Roe of The Ataris and Alien Ant Farm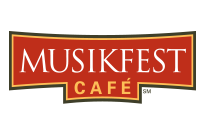 Sunday, October 16 · view days & times
Price: $35-$55
Venue: Musikfest Café presented by Yuengling

Buy Tickets
Doors: 6 p.m. | Show: 7 p.m.
$10 minimum Food and Beverage for all reserved seating.
Hoobastank
On November 20th, 2021, Hoobastank celebrated 20 years of their self-titled release, Hoobastank. The 2001 album launched the career of the band to mainstream success with huge singles including "Crawling In The Dark", "Running Away" and "Remember Me" - all of which have since been certified RIAA platinum. Almost two decades later, the band is still clocking in at over 6M monthly listeners on Spotify and "Crawling In The Dark" has surpassed the 100M streaming mark across DSPs. The band's 2003 follow up studio album The Reason took them to even greater heights and solidified Hoobastank as a household name. The title track "The Reason" went 4x platinum and racked up quiet a few #1 chart positions along the way, while the album went 2x platinum. " The Reason" has over 2 Billion streams/views which has helped lead the way to the bands catalog surpassing the 3 billion mark across the different streaming platforms. The band looks forward to continuing their success in the years to come while also celebrating what they have accomplished so far. They have been hitting the road again in 2022 and hope to see all of their fans in person at a show sometime soon.
Lit
Lit is considered one of the preeminent bands to have come out of the post-grunge era of the late 90's and helped define an entire generation of SoCal power punk with hard-charging hits like "My Own Worst Enemy," "Miserable," "Zip-Lock,", and "Lipstick & Bruises." The band has released 6 worldwide studio albums, including their RIAA Certified Platinum A Place in the Sun, and they are currently writing and recording to release new material.
The band has remained one of the most active bands from that era and still consists of three original and primary members including brothers A. Jay (lead vocals) and Jeremy Popoff (lead guitar), and Kevin Baldes (bass). Their mega-hit "My Own Worst Enemy" is one of the most broadcasted, covered, karaoke'd, recognizable rock hits of the last 20 years and won them a Billboard Music Award for Modern Rock Song of the Year. Their unforgettable video for "Miserable" featuring Pamela Anderson was one of the top 10 most played songs of 2000. As recently as 2017 Lit found themselves back on the charts hitting #1 on the CMT 12-Pack with their video for "Fast", from their These Are the Days album.
Lit continues to actively tour their "high-octane performances that have thrilled millions of fans across the world." (Center Stage Magazine). "The common thread that never changes with Lit is that you can tell the Popoff brothers are in the mix," Jeremy says with pride. "I'm still playing a Fender Telecaster or a Gibson Les Paul down to my knees, through a Marshall amp with an overdrive stomp box pedal, and A. Jay still sounds like A. Jay."
Their new music promises to deliver the catchy singable Lit rockers they have become known for, all while evolving with their lifelong fans. "We still know how to have a good time," A. Jay says. "We still party together and maybe get into a little trouble here and there. But we also have other things that play into our songs now, like marriage, divorce, kids who are growing up and parents who aren't getting any younger. We're evolving as people and learning."
Schedule
Venue Information
Musikfest Café presented by Yuengling
ArtsQuest Center
101 Founders Way
Bethlehem, PA 18015
610-297-7100
map & directions