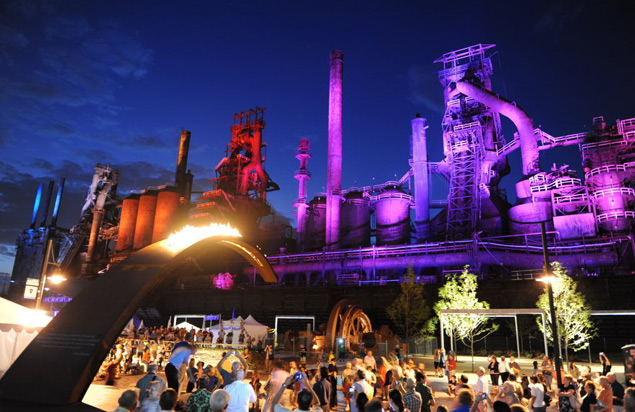 Rise and Fall of Bethlehem Steel Tour
February 23 – March 3, 2019 · view days & times
Venue: Visitor Center presented by St. Luke's University Health Network

Buy Tickets
12:30pm Christmas City Movie
1:00pm Rise & Fall of Bethlehem Steel Tour

Learn how blast furnaces worked, why men needed brass checks to get in the gate every morning, and which buildings housed which operation on this on-site walking tour that gives visitors a glimpse into the day-to-day life of a steel worker.
Please note that the Hoover Mason Trestle is closed due to snow and ice on the walkway.
NO REFUNDS
*Children 3 and under are free
Presented by Historic Bethlehem Museums and Sites
Schedule
Venue Information
Visitor Center presented by St. Luke's University Health Network
711 E. First St.
Bethlehem, PA 18015
610-297-7200
map & directions