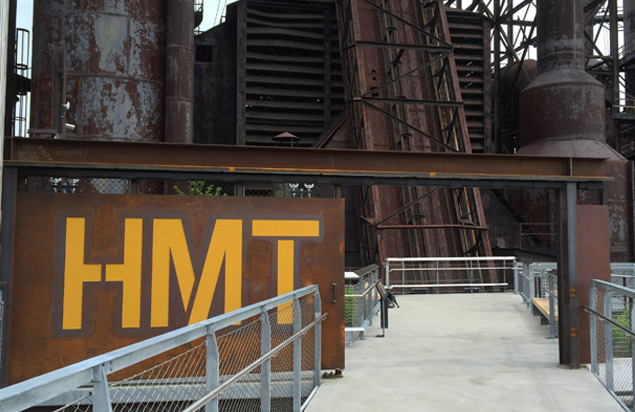 Hoover Mason Trestle Guided Tour
December 14 – December 30, 2018 · view days & times
Venue: Visitor Center presented by St. Luke's University Health Network

Buy Tickets
On Friday, December 7 the Christmas City Movie will not be shown and the tour will leave from the ArtsQuest Center.
12:30pm Christmas City Movie
1:00pm Rise & Fall of Bethlehem Steel Tour
2:00pm Christmas City Movie
2:30pm Hoover Mason Trestle Guided Tour
NO REFUNDS
*Children 3 and under are free
Presented by Historic Bethlehem Museums and Sites
The heart and soul of Bethlehem Steel, The Hoover Mason Trestle, is the closest you can get to the crucible of iron and steel making in America. Bethlehem Steel Corporation was a pioneer in steel production. Steel produced by Bethlehem Steel was used in the construction of some of American's greatest landmarks -- Golden Gate Bridge, George Washington Bridge, and the Chrysler Building in New York City. Additionally, structural members of the Empire State Building, Rockefeller Center, and the Hoover Dam, were made by Bethlehem Steel. While similar to the Highline in NYC, the Hoover Mason Trestle stands apart because it offers the only view into the American iron and steel industry, with platforms built at key vantage points that illustrate the magnitude of 100-ton fly wheels, huge ore cars and immense blast furnaces. While the furnaces sit idle today, the site has been reclaimed and visitors enjoy fabulous vistas of South Bethlehem, South Mountain, and St. Michael's Cemetery which was captured in the famous photograph by Walker Evans in the 1930's.
Schedule
Venue Information
Visitor Center presented by St. Luke's University Health Network
711 E. First St.
Bethlehem, PA 18015
610-297-7200
map & directions