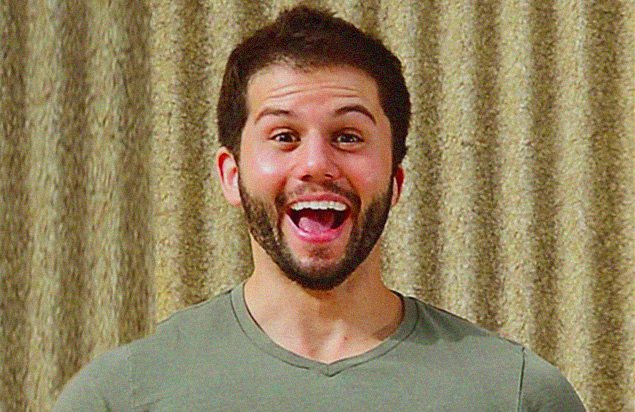 Improv 301: Cat's Cradle with Matt Candio
Sunday, April 28 · view days & times
Price: $159 | $139 ArtsQuest Member
Venue: Banko Gallery
Sundays, April 28 – June 23 | 5-7:30 p.m. (*no class May 26)
Graduation Show: June 27, 6:30 p.m., Frank Banko Alehouse Cinemas
*Grad shows are subject to change.
Create free-wheeling chaos with The Cat's Cradle, a long-form performance piece that demands unwavering support, instant agreement, and continuous energy!
Build characters and the worlds they live in. Take your audience on a fever dream by weaving your scenes together with pivots, transformation and narration. Learn techniques that apply to any style of improv—lending themselves particularly well to physical players and teams who move swiftly. Allow your sets to be as cohesive as possible, tie it all together with a big bow, and send it out into the ether.
Pre-requisite for Improv 301: Students are expected to have completed ArtsQuest's Improv 201 before beginning this class. If you have not taken Improv 201 with ArtsQuest but have other experience (Upright Citizen's Brigade, Philly Improv Theater) and want to enroll in 301, please contact Ryan Hill at rhill@artsquest.org.
If you enroll in 301 without having completed 201 or received approval to enroll, you may be removed from the class at the discretion of the instructor.
If you'd like to take this class but do not have the means, we encourage you to apply for an ArtsQuest Comedy Class Scholarship.
Students must be 18 or older by the first day of class. Instructor may change based on availability.
Matt Candio has been studying and performing improv and sketch since 2009. In 2011, he began training at the Upright Citizens Brigade in NYC. His teachers include Chelsea Clarke, Ben Rameaka, Gavin Speiller, and Betsy Stover. Outside of the UCB, Matt has trained with Rachael Mason at The Second City in Chicago. He performs at the ArtsQuest Center every first and third Friday of the month as part of We're Good, You're Great.
Schedule
Venue Information
Banko Gallery
Banana Factory
25 W Third Street
Bethlehem, PA 18015
610-332-1300
map & directions