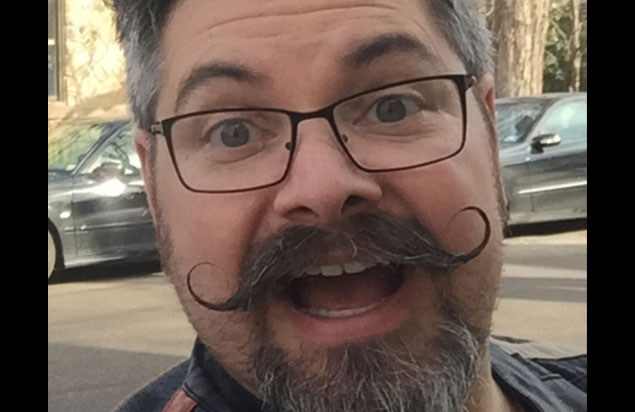 Improv Bootcamp with Daniel Moyer
Sunday, March 31 · view days & times
Price: $20 | $18 ArtsQuest Member
Venue: Banko Gallery
Sunday, March 31 | 1-3 p.m.
Come out for a fast paced obstacle course of creative challenges. This will be a two hour boot camp with an emphasis on energy, speed, and distraction. With concentration on your Yes-Ands, and Who,-What,-Wheres , all of your darlings will be brutally murdered as we recklessly shift gears and take hard lefts, squeezing the ideas from your brain like water from a stone. You'll be dizzy with laughter and gain some confidence to crush those unexpected curveballs that can popup when you least want them to. Improv 101 is recommended, but newcomers are welcome …if you're brave.
Daniel Moyer was a founding member of the inaugural Improv Comedy Power Hour group Olde Timey Safeword. He has continued participation with consecutive house groups EllaVader, Shrunken Kids, Little Torpedo, Dream Carnival, and most recently with Staycation. He has performed at the SteelStacks Improv Comedy Festival as well as the Del Close Marathon. A founding member of independent teams The Fourtets and The Flumplenarfs, Daniel also created the original themed costumes for both teams.
Daniel has also attended local workshops with guest instructors Jimmy Carrane (ImprovNerd), Amey Goerlich (Kromph), Christian Capozzoli, and the puppet troupe Team Lopez. Outside of the Lehigh Valley, he has participated in drop-in classes with Matt Donnelly (Matt and Mattinglys Ice Cream Social and The Bucket Show), the Happy Hour Improv Troupe, and the Vegas Theater Hub, all located in Las Vegas.
Schedule
Venue Information
Banko Gallery
Banana Factory
25 W Third Street
Bethlehem, PA 18015
610-332-1300
map & directions