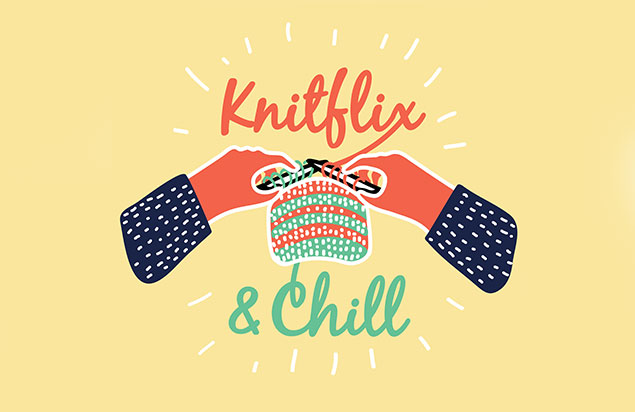 Knitflix and Chill
July 6 – December 7, 2019 · view days & times
Price: $10.00 regular | $8.00 student & senior* | $7.50 ArtsQuest Member
Venue: Frank Banko Alehouse Cinemas
Bring your knitting, crocheting, needlepoint, etc. to "Knitflix and Chill!" Every first Saturday of the month, grab your craft and a small reading light and head to the Frank Banko Alehouse cinemas at SteelStacks to see a feature film AND work on your latest work in progress. Lights in the cinema will also be set at a level so you can see the screen and your work.
Knitflix and Chill is every first Saturday of the month in the 11 a.m. hour (11–11:55 a.m.). Film and specific time will be announced on the Tuesday prior the screening at the earliest.
This month's film is Rocketman, a musical fantasy about the fantastical human story of Elton John's breakthrough years.
Schedule
Venue Information
Frank Banko Alehouse Cinemas
ArtsQuest Center
101 Founders Way
Bethlehem, PA 18015
610-297-7100
map & directions