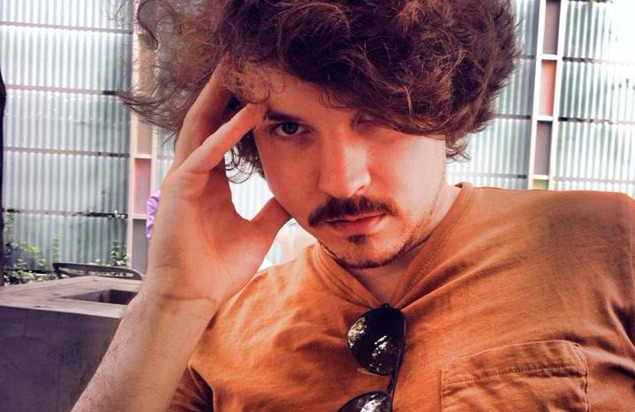 Improv 301 with Evan Stutts: The Monoscene
Thursday, October 24 · view days & times
Price: $159 | $139 ArtsQuest Member
Venue: Banana Factory
Thursdays, October 24-December 19 (*no class Nov. 28) | 7-9:30 p.m.
Graduation Show: Sun., Dec. 22, 4 p.m. in the Frank Banko Alehouse Cinemas
Graduation shows are subject to change dates/times.
Learn to play emotionally grounded 30-minute scenes with high stakes and no tag-outs. The Monoscene is a one location dedicated form that will heighten your sense of playing in grounded reality and with patience.
Each player will establish a character and continue to explore that character for the scene's entirety, seeking out why these characters are together and for what reason. The Monoscene focuses on playing strong points of view and juggling multiple games within a single scene.
Pre-requisite for Improv 301: Students are expected to have completed ArtsQuest's Improv 201 before beginning this class. If you have not taken Improv 201 with ArtsQuest but have other experience (Upright Citizen's Brigade, Philly Improv Theater, etc) and want to enroll in 301, please contact Ryan Hill at rhill@artsquest.org.
If you enroll in 301 without having completed 201 or received approval to enroll, you may be removed from the class at the discretion of the instructor and/or administration.
If you'd like to take this class but do not have the means, we encourage you to apply for an ArtsQuest Comedy Class Scholarship.
Students must be 18 or older by the first day of class. Instructor may change based on availability.
Evan Stutts has been writing and performing comedy since 2008. He has trained at the Upright Citizens Brigade Theatre in NYC and has also studied at The Second City in Toronto. He regularly performs at the ArtsQuest Center every first Friday of the month as part of We're Good, You're Great and he teaches classes/workshops helping facilitate comedy in the Lehigh Valley community. Evan is also a part of Sitcom Night and Booger Sugar LIVE! and continues to write sketches and perform comedy on the internet and elsewhere.
Schedule
Venue Information
Banana Factory
25 W. Third Street
Bethlehem, PA 18015
610-332-1300
map & directions