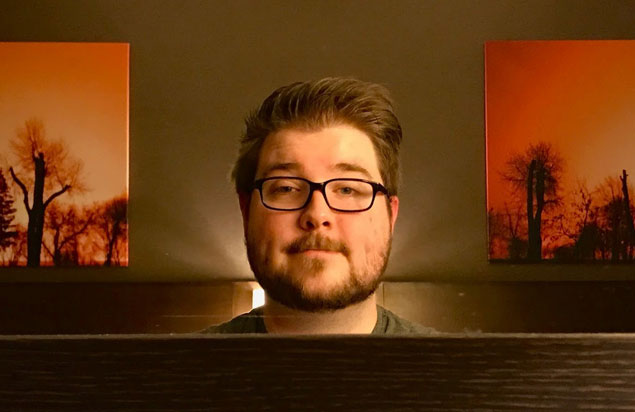 Intro to Comedy Writing with Glen Tickle
Tuesday, September 17 · view days & times
Price: $119 | $105 ArtsQuest Member
Venue: Olympus Digital Imaging Classroom
Tuesdays, September 17-October 22 | 7-9:30 p.m.
Intro to Comedy Writing is a six-week class that focuses on writing comedy for non-performance applications like short stories, satire, essays, monologue jokes, desk pieces, and other forms with a focus on getting students to generate ongoing work and create a sample writing packet.
Students will learn from examples of different styles of comedy writing, learn to start and manage a WordPress blog to publicly showcase their work, and how to submit work for publication elsewhere.
Each week students will be required to create original work that will be shared in class in a workshop setting with feedback from fellow students and the instructor. After reviewing the previous week's work, the class will learn from examples of a different style of comedy writing and be given their new assignment.
The ultimate goal of the course is for students to assemble a basic sample writing packet that showcases their talents that could potentially be used to apply for writing jobs. All students will be given direct one-on-one feedback on their final packet.
Glen Tickle is a comedy writer, weird dad, and weirder husband from New Jersey. He's the host of Nerd Nite Bethlehem at the ArtsQuest Center at SteelStacks, regularly performs standup there and many other places, and also claims to be the world's greatest Dr. Mario player and dares you to challenge him on it. Glen and improv comedian Jon Lunger are currently re-writing the entirety of Wikipedia via The Improvised Wikipedia Podcast.
Schedule
Venue Information
Olympus Digital Imaging Classroom
Banana Factory
25 W Third Street
Bethlehem, PA 18015
610-332-1300
map & directions