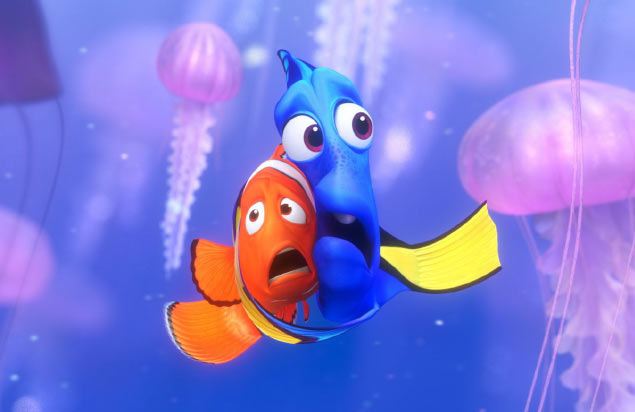 Sensory-Friendly: Finding Nemo
Wednesday, July 31 · view days & times
Venue: Frank Banko Alehouse Cinemas

FREE
2003 | G | Run time: 1h 40min
In this stunning underwater adventure, with memorable characters, humor and heartfelt emotion, Finding Nemo follows the comedic and momentous journey of an overprotective clownfish named Marlin (voice by Albert Brooks) and his son Nemo (voice by Alexander Gould) -- who become separated in the Great Barrier Reef when Nemo is unexpectedly taken far from his ocean home and dumped into a fish tank in a dentist's office. Buoyed by the companionship of Dory (voice by Ellen DeGeneres), a friendly-but-forgetful Pacific regal blue tang, Marlin embarks on a dangerous trek and finds himself the unlikely hero of an epic effort to rescue his son -- who hatches a few daring plans of his own to return safely home.
This is a FREE screening. Please reserve tickets by calling 610-332-3378 or in person at the ArtsQuest Center Box Office.
These screenings will be specifically geared towards children with autism in that:
House lights will stay on, though dimmed.
Volume will be slightly lower than a regular screening.
There will be no previews.
Families with special dietary needs will be allowed to bring food from home.
Walking/strolling during the movie is okay.
Talking during the movie is okay.
Stimming (self-regulating behavior) is encouraged.
If you have any questions regarding these screenings, please write to ArtsQuest Programming Director Ryan Hill at rhill@artsquest.org.
Schedule
Venue Information
Frank Banko Alehouse Cinemas
ArtsQuest Center
101 Founders Way
Bethlehem, PA 18015
610-297-7100
map & directions