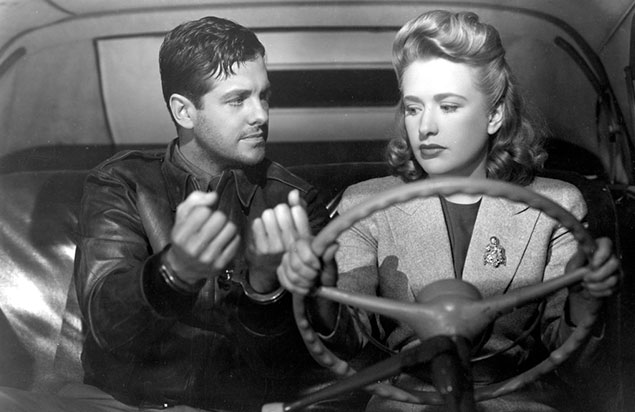 Saboteur
August 12 – August 15, 2019 · view days & times
Price: $10 regular | $8 student & senior* | $7.50 ArtsQuest Member
Venue: Frank Banko Alehouse Cinemas
1942 | PG | Run time: 1 hr 49 min
Director: Alfred Hitchcock
Stars: Priscilla Lane, Robert Cummings, Otto Kruger
Alfred Hitchcock's Saboteur is a riveting wartime thriller following an innocent man who suddenly finds himself in a very deadly situation. After aircraft factory worker Barry Kane (Robert Cummings) witnesses his plant's firebombing by a Nazi agent, he finds himself falsely accused of sabotage and killing his best friend. To clear his name, Kane begins a relentless cross-country chase that takes him from Los Angeles to Boulder Dam and New York's Radio City Music Hall. The suspense builds to a climactic finale atop the Statue of Liberty that has become one of the most iconic scenes ever filmed by the Master of Suspense.
*Student & senior discounts apply at the box office only
Buy Tickets
Monday, August 12 | 12:30 p.m.
Tuesday, August 13 | 2:15 p.m.
Wednesday, August 14 | 7:45 p.m.
Thursday, August 15 | 12:45 p.m.
Schedule
Venue Information
Frank Banko Alehouse Cinemas
ArtsQuest Center
101 Founders Way
Bethlehem, PA 18015
610-297-7100
map & directions